This page continues our biographical series on Australia and New Zealand aviation pioneers into the 20th Century with, in January 2002, a new page devoted to the women pilots, the aviatrix of Australian and New Zealand skies

Some biographies are more complete than others simply because there was more material available. In the former case, following a short abstract posted on this page, a link is provided to the full version.

Should you have further information about those mentioned here, or indeed feel someone is missing from the list that deserves a place, please write.
---

DUIGAN, Brian Lawless: 1914 - 1972
Brian Lawless Duigan, was born on November 15, 1914, the first son of Reginald Charles and Phyllis Mary Duigan and nephew of John Roberson Duigan
"During the Second World War, RAF Wing Commander Brian Duigan, DFC & bar, DSO, flew three tours over Europe in Vickers Wellington and Avro Lancaster bombers. He was shot down by Vichi French fighters in the Saraha. Brian died in Woodend, Victoria, Australia in 1972."
John Denis Duigan, Museum Victoria, December 1, 2000
Return to the menu


---

DUIGAN, Terence (Terry) Lawless : 1916 -
Terence Lawless Duigan, known as Terry, was born on December 16, 1916, in Kyneton, Victoria, the second son of Reginald Charles and Phyllis Mary Duigan and nephew of John Roberson Duigan
During the Second World War, Flying Officer Terry Duigan, DFC, flew multiple missions in Empire Flying Boats, PBY-5 Catalinas and B-24 Liberators in the Pacific Theatre.
Return to the menu


---

LEWIS, Ronald Lloyd : 1919 - 1995
From the mid 1980s through to his death in 1995, Ronald Lewis, pilot, aircraft mechanic and visionary, planned and constructed (using tools of his own design), a 1:1 scale replica of the original 1910 Duigan Pusher Biplane.
The replica now hangs in pride of place in the Grande Galleria of the new Museum Victoria complex in the Carlton Gardens in Melbourne.
Return to the menu


---

HEARN, Jack Douglas : 1920 -
Jack Douglas Hearn was born in London, England in 1920 and arrived in Australia with his parents as a young child. His two brothers Keith and Bruce were both born in Australia.
Jack spent most of his school years at Trinity Grammar in Melbourne, Victoria and got his first job making model aircraft beginning a deep involvement in all things aeronautical.
Return to the menu


---

MEGGS, Keith : 1924 -
Keith Meggs began work at Commonwealth Aircraft Corporation early in 1943 as a teenager, and began gliding at the end of 1945.
In August 1948 he joined the Royal Australian Air Force for flying training, and subsequently flew Mustangs and later Meteor Mk.8 jets in the Korean War, earning the DFM and AAM. Following this he flew de Havilland Vampires in Australia and Malta.
Keith rejoined the Commonwealth Aircraft Corporation in 1957 working for several years on Sabres and the Ceres cropduster.
He then joined the Department of Civil Aviation as an Air Traffic Controller before taking up freelance charter flying, which lasted some 25 years and culminated in a grand total of 19,460 hours attained on 109 types of aircraft.
A foundation member of the Aviation Historical Society of Australia in 1959, Keith has been President since 1988.
Return to the menu


---

DUIGAN, John Denis : 1927 -
John Denis Duigan, was born on July 19, 1927 in Colac Victoria, the third son of Reginald Charles and Phyllis Mary Duigan and nephew of John Roberson Duigan
Return to the menu


---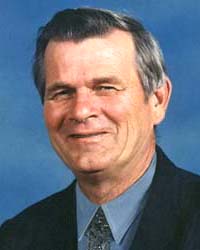 HARGRAVE, Kevin (Dick) : 1947 -
Kevin 'Dick' Hargrave was born in 1947 in Coledale NSW, just south of Stanwell Park where his great, great uncle, Lawrence Hargrave resided for a number of years.
Stanwell Park was the site of Lawrence Hargrave's most notable achievement when, on November 12, 1894, he was the first person to be lifted aloft by 'kite power'.
Read a report of the kite event and see how it was done
Return to the menu


---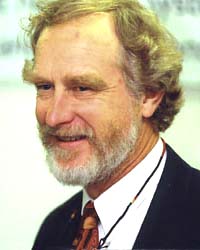 HOLLAND, Dr Greg : 1948 -
Greg Holland was one of the prime developers of the Aerosonde robotic aircraft and has led the program since its inception. He is now the Chief Executive Officer and Director.
He has worked with the Bureau of Meteorology for nearly 30 years, as a forecaster, lecturer and research scientist, most recently as a Senior Principal Research Scientist.
He was the founding leader of the Mesoscale Meteorology Research Group in the Bureau of Meteorology Research Centre, a position that he recently left to enable him to devote more time to Aerosonde activities.
Return to the menu