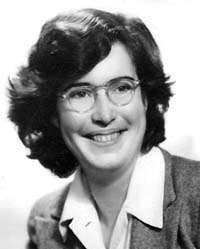 Dr Suzanne (Sue) Lawless Duigan, B.Sc., M.Sc., Ph.D. Cantab:
1924 - 1993
Suzanne Lawless 'Sue' Duigan was born at Colac on July 7, 1924, the third child and only daughter of Reginald Charles and Phyllis Mary Duigan.

Sue was educated at Elliminyt Primary, Colac High School, The Hermitage CEGS and finally at at Melbourne University where, in residence at Janet Clarke Hall for three years (c.1942-44), gained her B.Sc. and then M.Sc. in Botany.

About 1950 Sue won a CSIRO Scholarship to study in England and under Prof. Harry Godwin at 'Whitstead', the School of Botany at Cambridge, where she received her Ph.D. Cantab in 1954.



On returning to Melbourne University Sue worked with Dr Isobel Cookson and c. 1960/61 was appointed as a Lecturer in Botany

In her forties and following in the family tradition, 'Sue' took up flying. She gained her Private Pilots licence on November 6, 1970 first flying solo on March 14, 1970.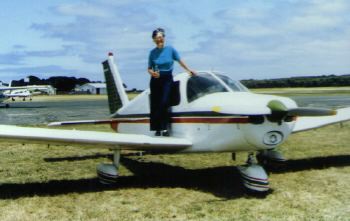 Sue Duigan with her Piper 140, 'Charlie'

Flinders Island Airport, Summer, 1986


"Sue: Probably the most extraordinary pilot since Uncle Jack. Sue spent a lot of time between Melbourne University and CSIRO. She did her PHD at Cambridge. At the age of 36 she decided to learn how to drive, having mastered a few hot Jaguars etc., she next took up flying. A few years before she died in 1993, she owned her own Piper 140 and used to visit us on Flinders Island in mid Bass Strait on a fairly regular basis."

John Denis Duigan, Museum Victoria, December 1, 2000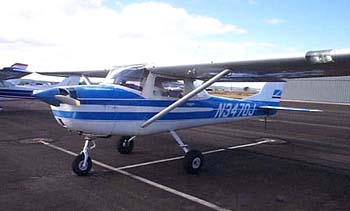 A 1967 Model Cessna 150

Similar to the Cessna flown by Sue in the 1970s


Sue flew a Cessna 150 named 'Baby' from Fogerties Field in Melton, Victoria and later a Piper 140 named 'Charlie' when visiting Flinders Island in Bass Strait to see her brother John, his wife Helen and the children Kate, Megan and Nicholas.

After a long and successful teaching career and a happy and busy private life which included horse racing and a stong interest in the performing arts, Sue died in East Melbourne in 1993.

Dr Russell Naughton, March, 2001 and based to some extent on (1) notes from Ms Helen Lee, long time friend also a botanist and (2) her sister in law, Helen Duigan
---
Image Gallery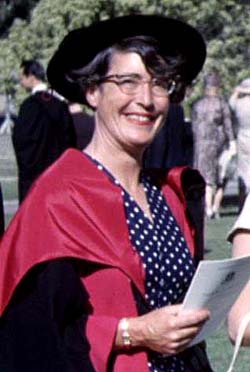 Suzanne Lawless Duigan (1924-1993), Melbourne University, c.1960
Duigan Family Archives
A 350 pixel image may also be downloaded
Suzanne Lawless Duigan and Gwynne Elizabeth Duigan, Melbourne University, c.1960
Duigan Family Archives
A 500 pixel image may also be downloaded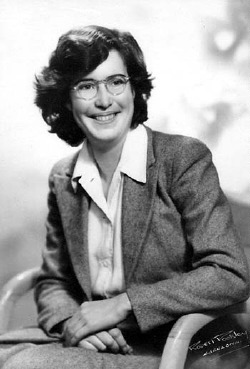 Suzanne Lawless Duigan (1924-1993) c.1950
Duigan Family Archives
A 500 pixel image may also be downloaded
Dr Suzanne Lawless Duigan (1924-1993) c.1990
Duigan Family Archives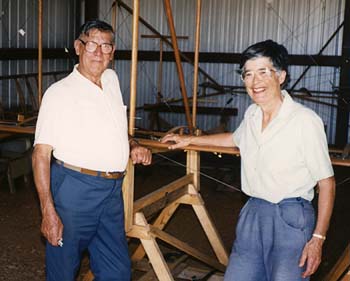 Dr Sue Duigan and Ronald Lewis c.1990
Ronald Lloyd Lewis (1919-1995) created the replica of the 'Duigan Pusher Biplane of 1910' now hanging in pride of place in the Grande Galleria of the new Melbourne Museum
Duigan Family Archives (Helen and John Duigan)
A 500 pixel 1000 pixel image may also be downloaded
---
Two items found, March 1, 2001
Obituaries : Suzanne Lawless Duigan (1924-1993)
Australian palaeobotanists mourn the death in mid-May 1993 of Melbourne University Botany Department taxonomist Sue Duigan. In the lat 40's and 50's she contributed greatly to knowledge of the Tertiary flora of eastern Australia and collaborated with Isobel Cookson on several papers. She had taken her PhD at Cambridge under Prof Godwin and published on the Quaternary. In the 50's she joined the Brown Coal Research Unit at Melbourne University Botany Department and two especially useful palaeobotanical works result from that involvement, namely her Catalogue of the Australian Tertiary Flora (Proc. Roy. Soc. Vict. 69, 5-13, 1951) and the brown coal flora from Yallourn (Palaeobotanist 14, 191, 1966)
For the last three decades she was a Senior Lecturer principally dealing with plant systematics working on the Gramineae, and refining her valuable contribution "The families and genera of Victorian plants".
Niece of the famous Australian aviator John Duigan, she was inspired to take up flying 20 or so years ago, and became the proud owner of her own aircraft. She also enjoyed weekends at her beachside home on the Great Ocean Road, an area of spectacular coastal scenery. Although Sue had long left regular involvement with paleobotany she was an inaugural member of the Australasian IOP, and unlike a great many always remembered to pay her dues. She regularly attended geological and palaeobotanical functions in addition to being a great supporter of systematic botany. Overseas visitors may have met her at the 3IOP Conference in Melbourne in 1988.
We will miss a dedicated scientist and friend.
Jack Douglas & Mary Dettmann
http://ibs.uel.ac.uk/palaeo/iop/iopnews/50f/8.htm
and...
Australian Journal of Botany
Volume 45, Number 3
'Australian palaeoclimates: refinement of estimates from palaeobotanical data', Proceedings of the Palynological and Palaeobotanical Association of Australasia conference, Monash University, Nov 1995
A special issue dedicated to the memory of Suzanne (Sue) Lawless Duigan (1924-1993).
This issue of Australian Journal of Botany is dedicated to the memory of Suzanne (Sue) Lawless Duigan (1924_1995), one of Australia's pioneer palynologists. Sue undertook her doctoral research at the Cambridge University Botany Department where, according to Donald Walker, she was a refreshing experience for those entrenched in the system, with her strong personality, ready wit often reflected in her superb cartoons-and her booming voice.
She subsequently became a lecturer at the University of Melbourne's School of Botany where she worked until her retirement. In her early years there she undertook some excellent research on pollen morphology, Quaternary palynology of Lake Mountain and Macquarie Island and on the Tertiary palynology of the Victorian brown coals on which she worked closely with Isabel Cookson. Unfortunately, Sue was too much of a perfectionist to reveal most of her research in print.
Apparently it was the inability to be able to differentiate the pollen of Gramineae and the eucalypts which prevented full interpretation and hence publication of Macquarie Island and Lake Mountain data respectively. However, she did publish an incisive picture of brown coal floras which greatly facilitated subsequent research including that coptained within the paper of Kershaw in this issue. Quaternary palynologists in general, and her old students Geoff Hope and Phil Ladd in particular, have benefited from her immense background knowledge and accumulated data.
In her later years, she moved, probably inevitably, into plant systematics and, presumably for light relief, into flying light aircraft and horse racing. However, Sue maintained her interest in palynology and frequently attended relevant seminars and other gatherings including the inaugaural Palynological and Palaeobotanical Association of Australasia's field excursion to western Victoria in 1991. It is unfortunate that we were deprived of her presence at this first PPAA conference.
A. P. Kershaw
Monash University
---
Further Reading
John and Reginald Duigan - Australian Aviation Pioneers
http://www.ctie.monash.edu.au/hargrave/duigan_bio.html