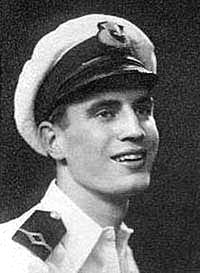 John Denis Duigan : 1927 -
John Denis Duigan was born at Colac on July 19, 1927, the fourth child and third son of of Reginald Charles and Phyllis Mary Duigan.

John was educated at Elliminyt Primary, Colac High School and finally at Geelong College where, in the final days of WW2, was an active member of the Geelong College Cadet Corps and Air Training Corps.



John Denis Duigan
Merchant Navy c.1950



The war ended before John left school in 1945 so he missed out on joining his two brothers in the service but still keen to fly he worked odd jobs to earn money for lessons with John Meehan who ran a small flying school on the Barwon Common.

Like many other schools John Meehan flew the ubiquitous De Havilland Tiger Moth and with undersides coated in cow dung, John Denis listened and learned and the cattle continued to graze on the common taking little notice of the coming and going of their airborne neighbours.

After service in the Merchant Navy and Shell Oil, John took up farming. He also worked as an instructor at the Defence School at Mt. Macedon alongside his eldest brother Brian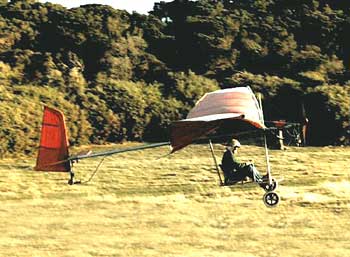 John Denis Duigan flying his 'Skycraft Scout' Ultralite

Flinders Island, Bass Staight, 1983


John and his family moved to Flinders Island in Bass Straight for broader acre farming and in 1976 bought a Skycraft Scout, a very early model Ultralight. The Scout's maximum weight allowance was 12.5 Stone - not quite enough to carry a slightly heavier pilot to any great height and the Scout met the occasional fence - and needed a number of new propellers.

In 1985 John upgraded to a Thruster, which he still flies for work and play - a farm tool for checking stock, water troughs, fences, water leaks, etc. and a perfect vehicle for 'lolly drops'.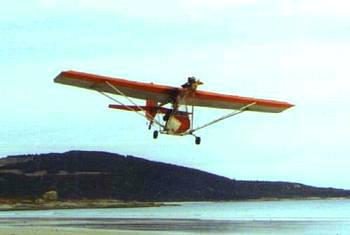 John Denis Duigan flying his 'Thruster' Ultralite
Kronstadt Beach, Flinders Island, Bass Staight, May 13, 2000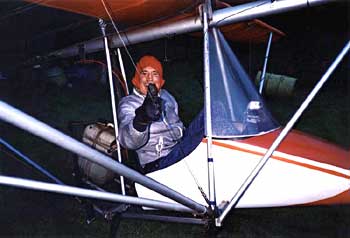 John Denis Duigan and his 'Thruster' Ultralite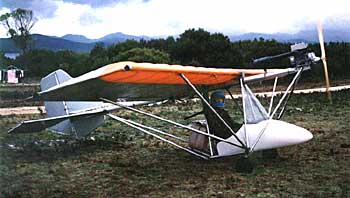 John Denis Duigan and his 'Thruster' Ultralite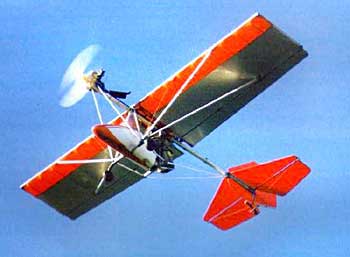 John Denis Duigan flying his 'Thruster' Ultralite
Flinders Island, Bass Staight, Nov 19, 2002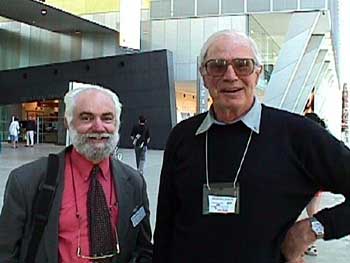 John Denis Duigan (right) with Professor John Bird, Dec. 1, 2000
Professor Bird is co-producer of the Monash University 'Hargrave' website
---
Further Reading
John and Reginald Duigan - Australian Aviation Pioneers
http://www.ctie.monash.edu.au/hargrave/duigan_bio.html