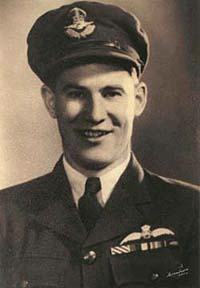 Terence Lawless Duigan : 1916 -
Terence Lawless Duigan, known as Terry, was born on December 16, 1916, in Kyneton, Victoria, the second son of Reginald Charles and Phyllis Mary Duigan. Terry's secondary education was at Colac High School and later at Geelong College.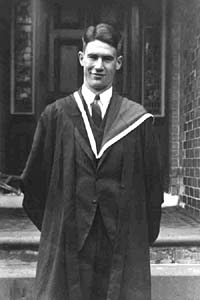 Terry Duigan (B.Arch.), 1940
In December 1939 Terry completed the degree of Bachelor of Architecture at the University of Melbourne and graduated in April the following year. In his final year he won a prize for his design for the Vice Chancellor's House, which was later constructed.
On the commencement World War II in September 1939, Terry enlisted in the Royal Australian Air Force but was not called up until May 1940. His initial training took place at Laverton, Somers and Point Cook and he obtained his wings on November 15, 1940, the same day he was married !


---
On completion of his training in February 1941, Terry was posted to Rathmines, a RAAF base on Lake Macquarie in NSW, to convert onto seaplanes.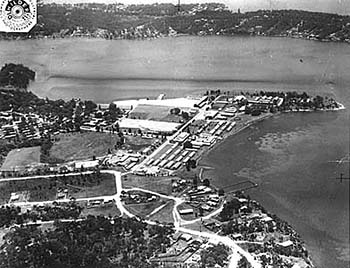 Rathmines RAAF base, Lake Macquarie, NSW, date TBC


From April through to late October 1941, Terry was based in Port Moresby, New Guinea, with 11 Squadron flying Short Empire boats on patrol around the islands of New Caledonia, New Hebrides, the Solomons, New Britain and the Netherlands East Indies.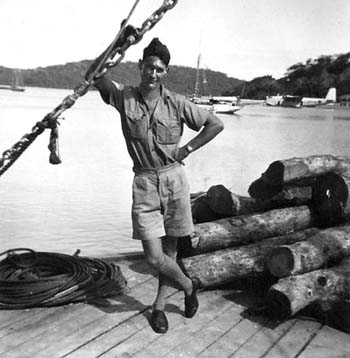 Terry Duigan at Port Moresby, 1941

Note the Short 'Empire' Flying Boat in the right rear of the photo

An essay on the Short Flying Boats is also available

You may also wish to download the original 'postcard' image image


October 22, saw him again at Rathmines converting to Catalinas, known then as PBYs, which had been added to No 11 Squadron.

In December 1941 Terry was posted to Laverton for a special course in navigation but was cut short in mid January 1942 because of the deteriorating conditions in New Guinea with invasion of the Japanese. He was posted back to Rathmines to complete his training on Catalinas before returning to Port Moresby to go into active service against the enemy on January 26, the day following his arrival.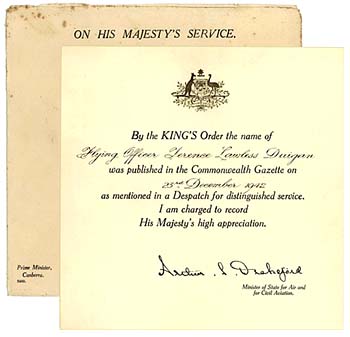 Terry is 'Mentioned in Dispatches' (MID)

Duigan Family Archives

A 500 pixel or near real size image may also be downloaded


Flying almost daily from January through April, Terry left Port Moresby when the last of the Catalinas were evacuated in early May. During this time he was Mentioned In Dispatches for bravery.

The Catalinas were eventually based at Cairns in June 1942, where Terry, except for one months leave in January 1943, remained flying on active service until May of that year.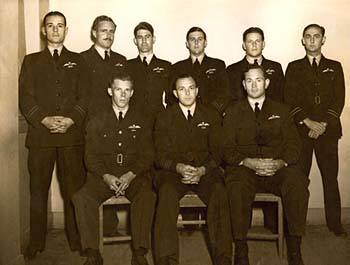 Terry Duigan with fellow VIP Instructors, Rathmines RAAF base, Lake Macquarie, NSW, 1943

You may also wish to download a 1000 pixel image

"Old Moresbites at Rathmines, 1943"

L to R: Back Row - Flt/Lt Eric Townsend, Flt/Lt Bob Hirst, Flt/Lt Terry Duigan, Flt/Lt Brian Higgins, Flt/Lt Bill Miller and Flt/Lt Norman Robertson

Front Row - Flt/Lt Mick Seymour, 'CO' Dick Cohen (now Sir Richard Kingsland) and Flt/Lt Keith Betitho


Flights of 22 hours were not uncommon especially when on patrol over a convoy. These consisted of the flight from Cairns, usually at 1 or 2am, to wherever the ships were steaming, circling over them during the hours of daylight and finally, the return flight arriving about the same time next morning.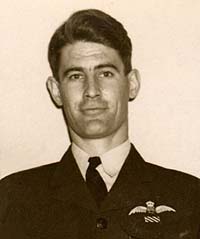 Terry Duigan, Rathmines RAAF base, Lake Macquarie, NSW, 1943 (detail)


Bombing operations and supply drops to coastguard watchers behind enemy lines, were of similar length; broken, however, after a 4.45 hour flight to Milne Bay for refuelling and to await darkness. Perhaps the most publicised episode of this era in which Terry took part, was the Battle of the Bismarck Sea, although he spoke of it very much as a routine procedure.

On March 1, 1943, a Japanese convoy assembled in Rabaul harbour, set sail in poor weather. It was spotted by the crew of an American Liberator at 16.00 hours on a return flight to Milne Bay. The alarm was raised and the strike forces readied. Two attacks were made on March 2 by Flying Fortresses, B17s, at 09.50 and 18.20 hours, but in the bad weather the position of the fleet was lost at 18.45.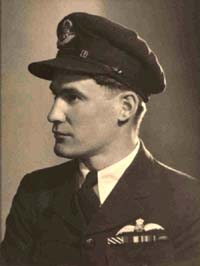 Lieutenant Walter Higgins, the captain of the B-24, happened to meet Terry in Milne Bay and tell him about sighting the ships off the northwest coast of New Britain.
At 22.00 hours, after some three hours of searching, Terry and his crew sighted the Japanese fleet heading for the Bismarck Sea.


On reporting its position, Terry was ordered to shadow the fleet until Beaufighters from Milne Bay arrived. This he did until 02.40 on March 2 when he had to leave, because the Catalinas were only allowed to fly over enemy territory during the hours of darkness because of their vulnerability to attack by Zekes.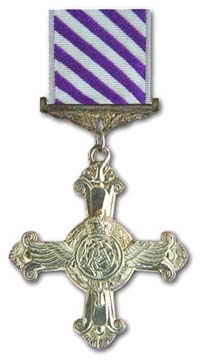 So with approaching daylight, they dropped their bomb load, unfortunately due to an error in the bomb sight, scoring only a near miss on a destroyer and headed home.
Terry was decorated with the Distinguished Flying Cross - DFC - for his service during this time.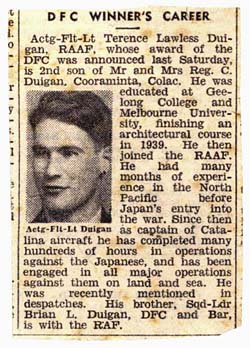 Terry receives the Distinguished Flying Cross, (DFC)

Duigan Family Archives

A 500 pixel image may also be downloaded


Somewhat removed from the 'formal dress' for the 'formal photographs', Terry and crew took to more suitable clothing (or lack of) both when on missions and in and around the base.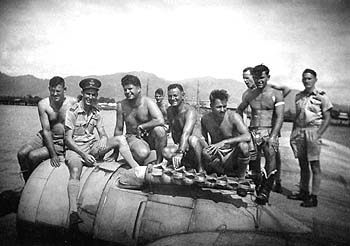 Terry Duigan (second from left) and Crew 'dressed' ? for 'business' atop their 'Cat', in Cairns, 1943

Duigan Family Archives

You may also wish to download a 750 pixel image

The photo was taken by the wireless operator, Geoffrey Watson the morning of the flight that would see the crew be first to sight the approaching Japanese Imperial Navy on route to the area.

Geoff Watson writes in 2007, "L to R - Vic Knowles (1st engineer), Terry Duigan (Skipper), Max Schulz (2nd WAG), Jack Pendrick (2nd engineer), Bill Lehman (rigger), Bob Burne (navigator), Ron Bodie (2nd navigator gaining experience), Jim McKenzie (armourer), Geoff Coventry (2nd pilot). [Our regular second pilot was Stan Aistrope but he had been 'unseated' for this trip! Geoff Coventry later became CO of 11 Squadron and was killed on operations in May 1944]"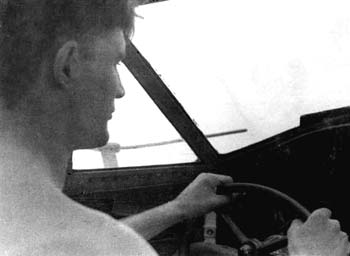 Time 'to fly' and Terry Duigan has also opted for the 'less is more' look, c.1943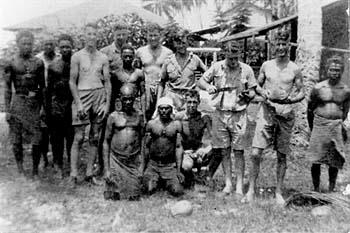 P/O Terry Duigan (second from right), the crew of RAAF Catalina A24-21 and a number of native Malaitans who assisted them with the rescue of the crew of a downed USAF B-26 Marauder April 71, 1942 Tulagi, Malatia
Pictured are L-R : (fourth from left) Jim Cowan, Navigator; Jack Dewhurst, 1st Engineer; Vic Knowles, Second Engineer; LAC "Bombhead" Langridge, Rigger; Duncan "Two Gun" Ridley, (kneeling), Armourer; Sgt. John "Chilla" Miles2, 2nd Pilot; P/O Terry Duigan, Captain

Missing : Sgt. B... Briggs, WEM (maintaining the radio schedule back on A24-21) and Sgt. Bernard H...,WAG (taking photo)

Further Notes: 1 back of photo also shows that it was taken on April 8 and 2the large 'Bowie' knife held by Sgt. John "Chilla" Miles was given to him as a gift of thanks from one of the Marauder crew

Duigan Family Archives

You may also wish to download a 500 pixel or 750 pixel image
"I have found a very interesting old photo of Terry and his crew, taken with a group of natives on Malaita, two days after, they rescued the American crew of the B-26. This together with a number of letters he wrote to verify the names of some of them, in which he states that "Where Genevieve Lives,"* was a story made up from a combination of that rescue and another in which he was involved a month later. He was suffering from dengue fever when the photo was taken and had just bent the bottom of his beloved A24-21 alighting on a glassy smooth lagoon, despite having taken off in heavy seas two days before with the remaining members of the American crew on board."

Gwynne Duigan, 2001

* soon to be published on this site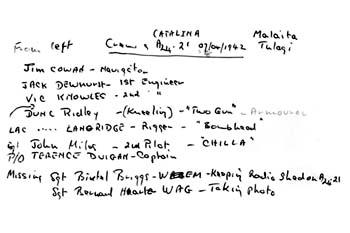 Obverse of the above photograph
Duigan Family Archives
You may also wish to download a 500 pixel or 750 pixel image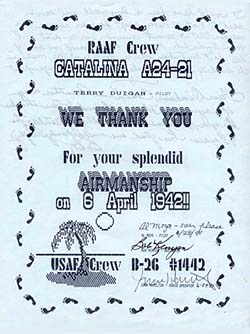 A Thankyou Letter from the B-26 Crew
Duigan Family Archives
You may also wish to download a 500 pixel image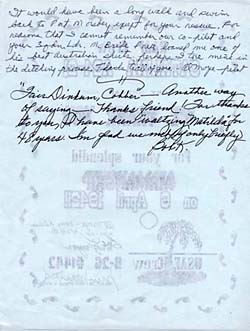 A Thankyou Letter from the B-26 Crew (obverse)
Duigan Family Archives
You may also wish to download a 500 pixel image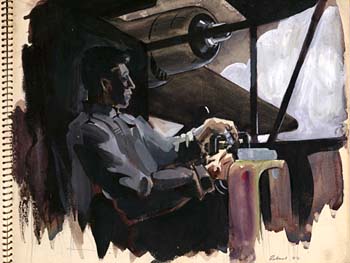 Terry Duigan, Self Portrait 'Rabaul 42'
You may also wish to download a 1000 pixel image
The above self portrait is the first of a series of sketches and watercolours made by Terry Duigan during WW2 and seen outside the family for the first time in some 60 years. They are shown 'as is', scanned directly from the original sketchbook pages. Our thanks to Gwynne Duigan for allowing us to all now share these rare moments of peace during wartime duty. (Ed.) ...more

From May to December, 1943, Terry was instructing on Catalinas at Rathmines. In December he flew to the USA to ferry home a PBM - Glenn Martin Mariner. From January to June 1944, he resumed instruction on Catalinas.
In June 1944, together with Bob Hirst, Terry converted onto B-24 Liberators, the first pilots in the RAAF to do so. They were based in Port Moresby with American 5th Air Force in June and July and with their own Australian crews, operated from Darwin with an American squadron, through August and September, 1944.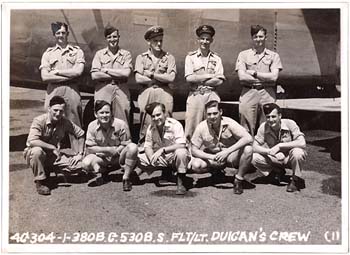 Terry Duigan and Crew in front of their B-24 Liberator "Sandra Kay" at RAAF Fenton c. Jan/May 1945

You may also wish to download a 1000 pixel image

Geoff Watson writes in 2007, "In Terry's Liberator crew at Fenton I can give you one name - F/O A.B. (Bert) King was a WAG. He is extreme left front row in the first picture (above) and second from left front row in the second picture (below) . Vic, Terry, Max, Bob, Geoff, and Bert have all died since the war but I lost touch with the others."


In October an Australian squadron of Liberators was formed in Southern Queensland at Leybourne, which transferred to Fenton in January, 1945. This squadron operated out of RAAF Fenton until May 1945, when it transferred to Moratai in the Halmaheras.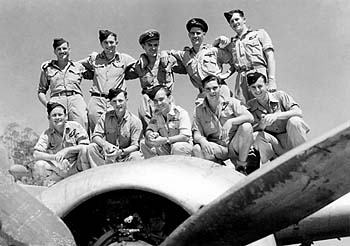 Terry Duigan and Crew on top of their B-24 Liberator "Sandra Kay" at RAAF Fenton c. Jan/May 1945
You may also wish to download a 1000 pixel image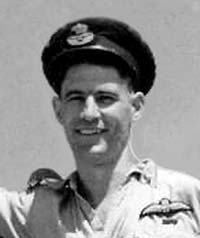 Terry Duigan at RAAF Fenton c. Jan/May 1945 (detail from above image)


Terry remained with the squadron until July when he was sent to the United States to ferry home a Liberator. While he was there in August, waiting for his aircraft to be ready, the atomic bombs were dropped on Japan and peace was declared. Lend-Lease ceased over night, so he was marooned in America for some months before returning home on a cargo ship in November.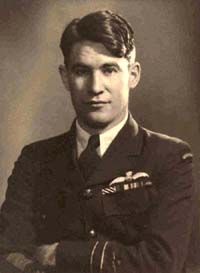 Terry flew 3380 hours in total, 2240 on Catalinas and 600 odd on Liberators, thus was one of the longest serving pilots in the RAAF during the war. He was recommended for the Distinguished Service Order - DSO - for his missions on Liberators but with the cessation of hostilities, processing these decorations for temporary ranks also ceased.
Also on this site, a gallery featuring images, facts and figures on the aircraft Terry Duigan flew throughout the war years. The Short 'Empire' and PBY-5 'Catalina' Flying Boats and the Consolidated B-24 'Liberator' Bomber .....enjoy!

On return to civilian life in 1946, Terry joined the firm of Buchan, Laird and Buchan, Architects in Geelong and remained with them until retirement. Among the most notable buildings of his design are the Geelong Grammar School at Timbertop, The Marcus Oldham College and the early buildings of Deakin University in Geelong.
One of Terry most rewarding designs was for a memorial at Mia Mia in Victoria to mark the site of the first powered flight by an all Australian built aircraft.
The pusher biplane was built and flown between 1909 and 1911 by Terry's father Reginald and his uncle, John Robertson Duigan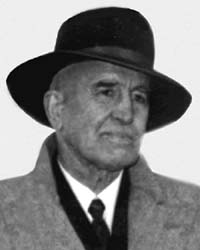 Terry's father Reginald Charles (in closeup at left) can be seen third from left in the above picture taken on May 28, 1960 at the official unveiling of the memorial by Air Marshall Sir Richard Williams. It appears to be Terry on the far right (TBC)


In 1990, the 80th anniversary of the first Duigan flight a second plaque was added to the monument.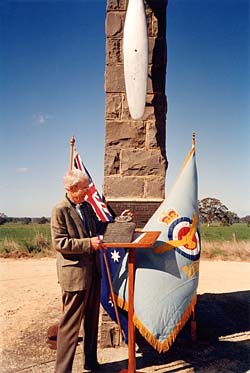 Terry Duigan unveiling a second plaque in 1990
You may also wish to download a 1000 pixel image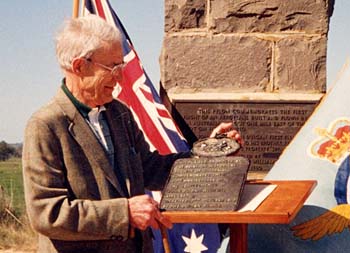 Terry Duigan unveiling a second plaque in 1990 (detail)


A second monument designed by Terry Duigan was erected in Cairns to honour the Catalina pilots and crew, many who paid the ultimate sacrifice during the dark days of WW2 in the Western Pacific. Below are several documents relating to the planning , funding and construction of this monument.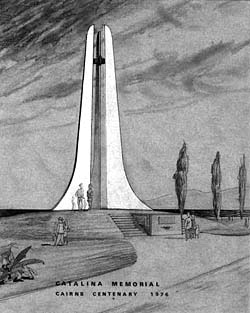 Terry Duigan's conceptual drawing of the proposed monument
You may also wish to download a 500 pixel image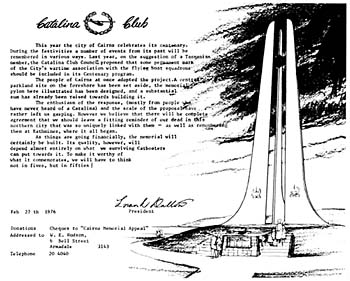 Document seeking community funding for the monument
You may also wish to download a 1000 pixel image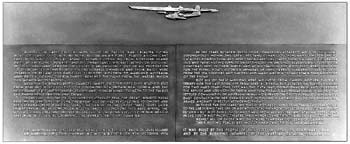 The plaque mounted at the foot of the monument
You may also wish to download a readable 1000 pixel image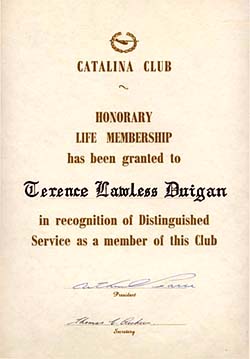 The Catalina Club Life Membership
You may also wish to download a 350 pixel or 500 pixel image
---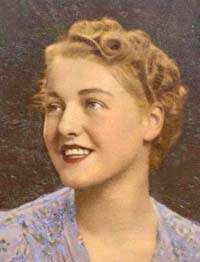 In November, 1940 Terry married Gwynne Elizabeth Eeles.
Gwynne stayed with Terry as much as she was able to, during the war, travelling from Victoria to Rathmines many times and following him to Cairns.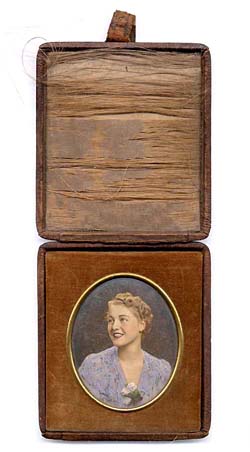 Terry carried Gwynne's portrait with him everywhere, especially on every flight, neatly set in a small leather case (shown at left).
You may also wish to download a 300pixels or 500pixels image of the portrait shown in folding leather case- both 72 dpi or even a high resolution 500pixels image scanned at at 300dpi


Gwynne made a home for him at Carey Bay and Toronto on Lake Macquarie, while he was instructing at Rathmines.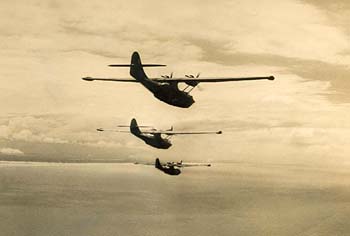 ...and baby makes three

Catalinas salute the arrival of Terry and Gwynne's son Michael, b:1943

Duigan Family Archives

A 500 pixel or 1000 pixel image may also be downloaded


Their son Michael Lawless Duigan was born in October, 1943 in Newcastle. They have two grandchildren, Damien Lawless Duigan and Miranda Celeste Duigan.
"as to the story behind the formation of four Catalinas flying over Newcastle on 25th October, 1943, I quote from my MS, "The Man that I married":--....The day after Michael was born, four Catalinas flew in formation over the hospital as a tribute to me. I could hear them but could not see them.* Luckily, Terry was with me and saw them from the balcony. I have the photographs taken at the time, which are often seen in books published about the Cats, but only the pilots of the aircraft and Terry and I knew their main purpose."

Gwynne Duigan, 2001

*In those far off days, after giving birth, mothers were "not allowed to put their feet to the ground for two weeks," !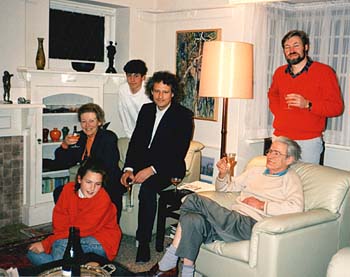 The immediate Duigan family in early 1987

The family celebration is a toast to John Lawless Duigan (filmmaker) who had just returned home from receiving (the previous evening) the Australian Film Institute (AFI) Best Director Award for The year my voice broke

Gwynne remembers that they had waited around all day for a celebrational meal. Finally John (no sleep) arrived. The reason they look rather tired.

Left to right : grandaughter Miranda Celeste (seated on floor), Gwynne Elizabeth, grandson Damien Lawless, nephew John Lawless, Terry Lawless and son, Michael Lawless.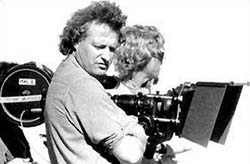 Duigan Stands His Ground Down Under
By Puala Nechak
Of the 1970s and 1980s Australian New Wave filmmakers, no one comes as close to transcending the boundaries of that auspicious moniker, "Australian," as writer-director John Duigan. ...more
---
Terry had many other graphic talents. He was a consummate artist, from his hand came beautiful water colours, delightful cartoons, poetry and prose. His Christmas cards were awaited every year with great anticipation by his family and friends
His cartoons in The Bulletin, The Digger [now out of print] and in the local Rathmines rag, Cheeriodical, during the war are still remembered.
Though Terry has suffered failing health in recent years, the family's snaps help remind all of good times past. This is one of Gwynne's favourites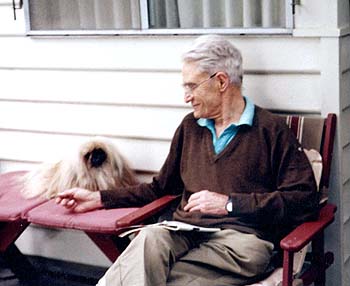 "Having a quiet chat out on the back porch with 'Mini Ha Ha'
You may also wish to download a 750 pixel image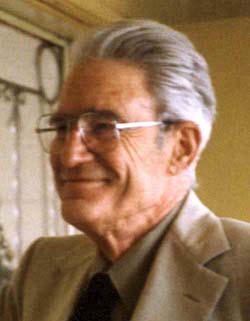 ... a wonderful smile
Duigan Family Archives
A 500 pixel image may also be downloaded
---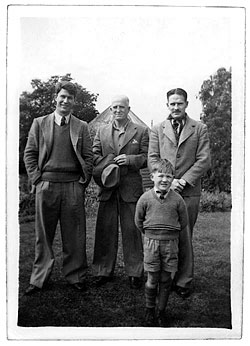 Terry, Reginald, Brian and Michael (5 years), "Raith", Geelong, 1948
Duigan Family Archives
A 350 pixel or 500 pixel image may also be downloaded
Further Reading
John and Reginald Duigan - Australian Aviation Pioneers
http://www.ctie.monash.edu.au/hargrave/duigan_bio.html