---
Australian Aeromodelling Groups
A.E.F.A Slowfly
Last Updated November 9, 2003
---
Knut Neumann
Knut Neumann runs K + L Neumann Model Accesories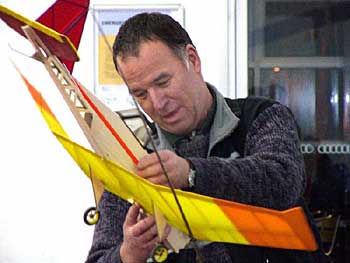 Knut Neumann, Crop Duster


Knut notes: Span:1150mm; Flying weight: 285g with 3 Tadiran 750mAh; 365g with 3 Lithium Ion 1750mAh; Motor: 280 with gear 4:1; Prop: APC 9x4.7

[This] model rose from the ashes of my "Lowatt". The wings were partially reusable so I designed the plane around that. The new wing covered came to 75g., quite a lot for an indoor model. But I thought, if it's too heavy to fly indoors, it certainly will make a good park flyer.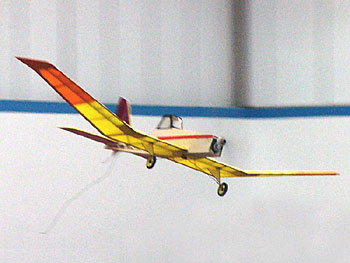 Knut Neumann, Crop Duster

Well, it looks like it's suitable for both. I flew it at our last indoor meet and was really taken by it. The model behaves like a real motor model and feeding full throttle it will stay on the ground until I touch the elevator. I have not tried to loop it indoors as the power is too marginal for loops out of straight flight. She is a nice plane for low flybys and relaxed flying.

I will draw some plans up and put on my website if people are interested.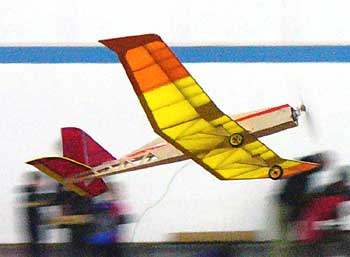 Knut Neumann, Crop Duster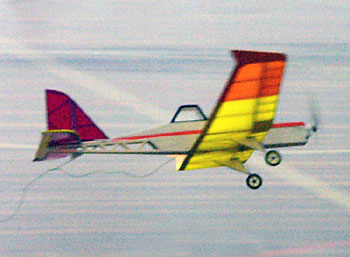 Knut Neumann, Crop Duster
Knut Neumann, Crop Duster
---
Rodd Perrin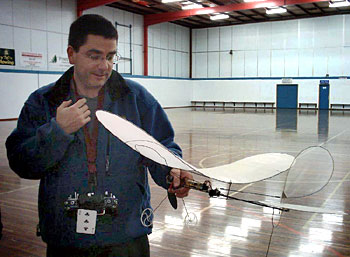 Rodd Perrin, Kestrel
Photo: Richard Naughton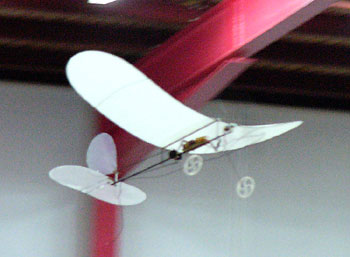 Rodd Perrin, Kestrel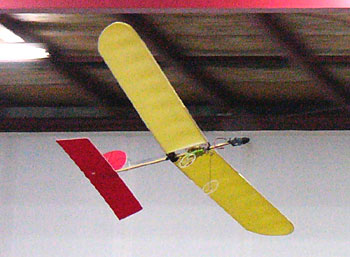 Rodd Perrin, GWS Pico LiteSTICK
Everything You Ever Wanted to Know About LiteSTICKs (and more)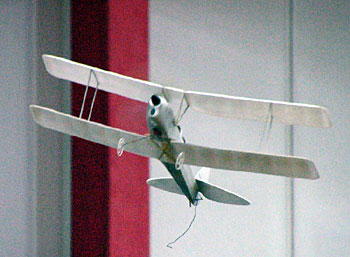 Rodd Perrin, GWS Tiger Moth
---
Allan Sherwood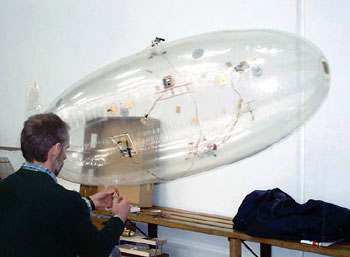 Allan Sherwood
Photo : Richard Naughton
Allan Sherwood
Photo : Richard Naughton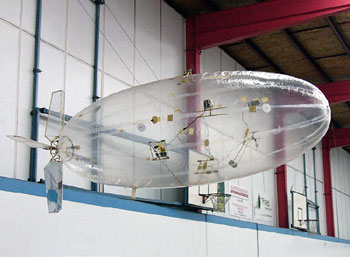 Allan Sherwood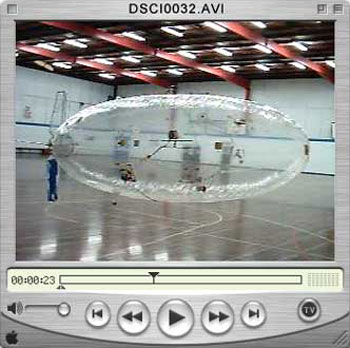 Allan Sherwood
Play Movie: AVI format - 53 seconds 5.7Mb ; 15 seconds 2.1 Mb
Movie: Richard Naughton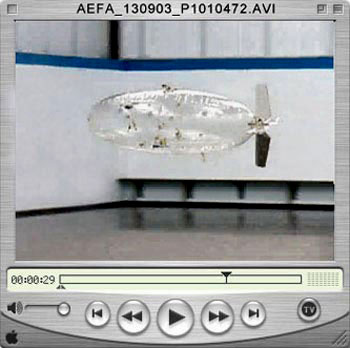 Allan Sherwood
Play Movie: AVI format - 42 seconds 2.8Mb
Movie: Richard Naughton
---
Neil Spencer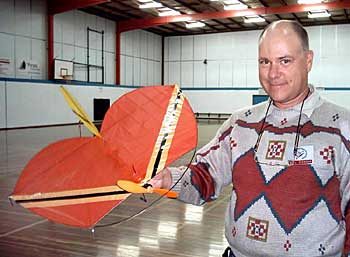 Neil Spencer, IFO
Photo: Richard Naughton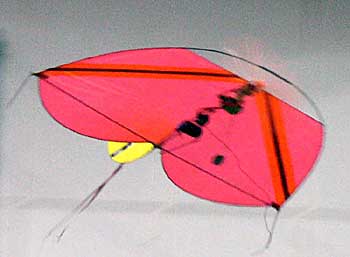 Neil Spencer, IFO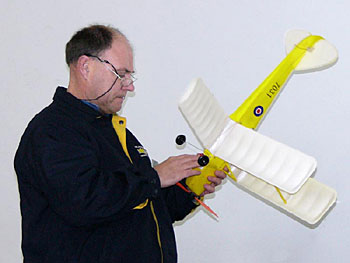 Neil Spencer, GWS DH82 Tiger Moth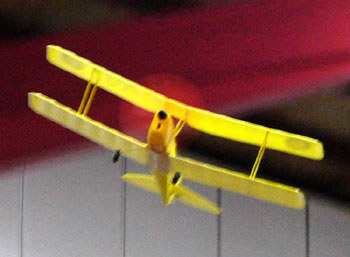 Neil Spencer, GWS DH82 Tiger Moth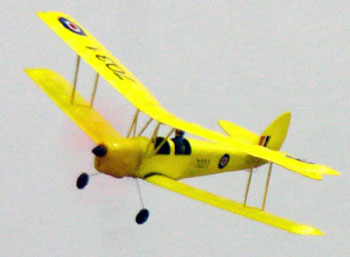 Neil Spencer, GWS DH82 Tiger Moth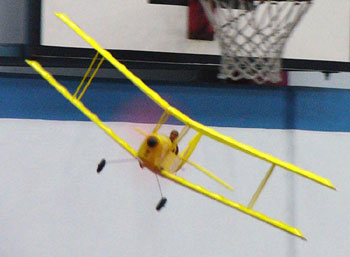 Neil Spencer, GWS DH82 Tiger Moth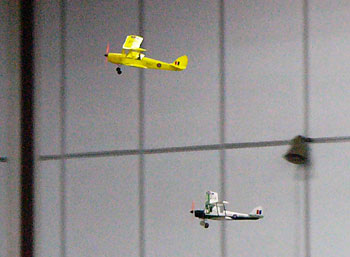 Neil Spencer (L) and and Alex Zattelman, GWS DH82 Tiger Moths
Neil Spencer (L) and Alex Zattelman, GWS DH82 Tiger Moths
---
Fred Webb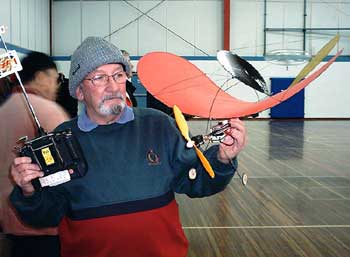 Fred Webb, Kolibri
Photo: Richard Naughton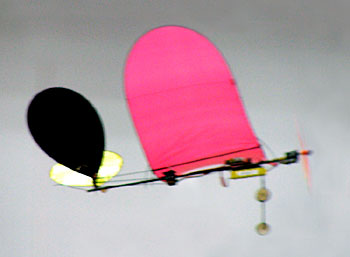 Fred Webb, Kolibri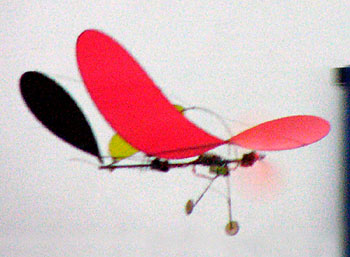 Fred Webb, Kolibri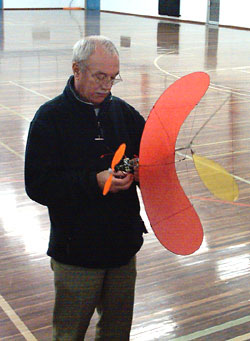 Derek Trusler with Fred Webb's Kolibri
Photo: Richard Naughton
Fred Webb, Neil Spencer
Play Movie: AVI format - 27 seconds 2.6Mb
Movie: Richard Naughton
---
Alex Zattelman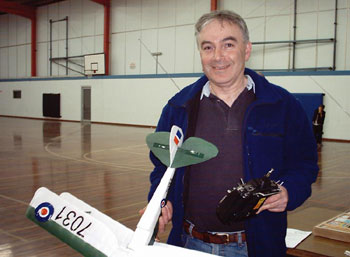 Alex Zattelman, GWS DH82 Tiger Moth
Photo: Richard Naughton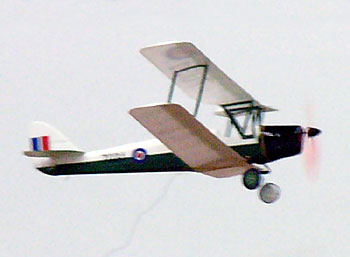 Alex Zattelman, GWS Tiger Moth
Review of the GWS Tiger Moth from Backyard Flyer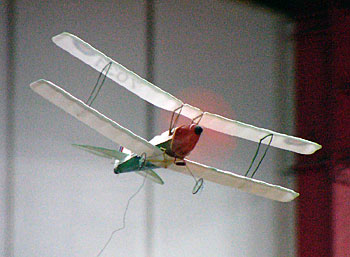 Alex Zattelman, GWS DH82 Tiger Moth
Page 1 | Page 2 | Page 3




Top | Groups Home