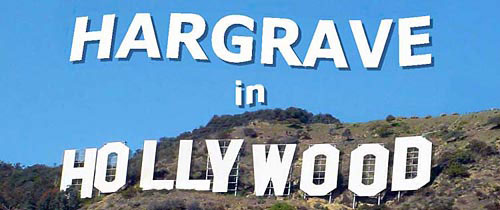 ---
Aeromodelling in Southern California
Last Updated, 20 September, 2004

In early 2004, I visited with Reg Denny Jr., Debbie (Denny) McBride and Frances (Righter) Tucker to examine at first hand, documents relating to the story of their father's work (Reg Denny Snr. and Walter Righter) in the earliest days of remote piloted aircraft. During my stay I also attended a number of model aviation meetings which I have documented below. - Dr Russell Naughton

I am in debt to Reg Jr. and Fran as well as model engine expert Jim Dunkin and Reg Snr.'s daughter Debbie (Denny) McBride for the help and assistance in furthering my research as well as providing me with an insight into many facets of the aeromodelling scene in the Southern California area.

---
Indoor Scale with the Black Sheep Squadron
Black Sheep Squadron "50 Year Old Kit/Plan" meet - new
More about The Black Sheep Squadron
Tony and Addie Naccarato's 'Hobby Lobby'
Slope Soaring at Point Fermin and White Point
More about Point Fermin
UControl and RC at Whittier Narrows
Quicktime movies - UC 6Mb | UC 3Mb | UC 3Mb | Heli 7Mb
---
The Black Sheep Squadron Model Airplane Club, California, USA
blacksheepsquadron.com
The Black Sheep Exhibition Squadron model airplane club was founded in 1976, with 12 original members. At the time a popular TV series was "Baa Baa Black Sheep" (later "Black Sheep Squadron"), about Marine fighter squadron VMF 214. NBC and the Marine Corps sanctioned the club's name, and the show's stars were members, along with "Pappy" Boyington who commanded the real squadron during WWII. A studio publicity campaign was built around model demonstrations by the group. Eventually the TV show ended its run but the model club continued to thrive. Membership stands at approximately 130, throughout the US and Canada.
An unusual aspect of the Black Sheep club was that it did not specialize in one particular aspect of model aviation. Members then and now fly all varieties of models from CL to Oldtimers to indoor scale. Meetings feature an eclectic show-and-tell which is as likely to include an RC model as a peanut.
Some Black Sheep are professionally involved in cutting-edge aviation research, and have been known to use club sessions to test-fly the latest innovations. Other members work at more pedestrian jobs or are retired, and fly models as a pure hobby. Numerous aeromodeling world records have been set by Black Sheep.
The club was founded "to promote aeromodeling among youth", and that mission continues. The squadron runs Delta Dart building programs that teach over 1,000 kids per year the basics of model aviation. Members frequently perform demonstrations for schools and youth groups, often inside classrooms using indoor-type models. A teaching syllabus is being developed for more structured aviation classes.
The Black Sheep Squadron sponsors annual Free Flight Championships at Taft, CA each Memorial Day. This low-key contest offers an astounding array of events over 3 days, including R.O.W. and several indoor categories. Other club-sponsored events include a Bob Palmer CL Stunt contest, Electric meets (RC AND CL), and a 1/2A Clinic specializing in CL models.
The yearly Pasadena, CA trade show formerly known as International Modelers Show (IMS) is now operated by the Academy of Model Aeronautics as Convention 2001, and the Black Sheep have a tradition of active participation. Indoor flight demonstrations include a wide variety of model types, and the "building booth" produces hundreds of Delta Darts with eager test pilots. Club members have enjoyed success in the static-display contests as well.
Tony and Addie Naccarato operate T&A Hobby Lobby, a local shop which is a prime hangout for the club. Tony has been a booster for the group since its inception, and continues to provide advice (and modeling supplies) to the members. His store is located at 3512 W. Victory Blvd., Burbank, CA 91505-1501. Phone is 818-842-5062. T&A carries a full line of RC, CL, and FF kits and equipment, as well as plastic models and boats.
24 hour message machine: (818 ) 718-1685 and leave a message or office: (213 ) 747-7514
back to the menu
Top | Aeromodellers Home