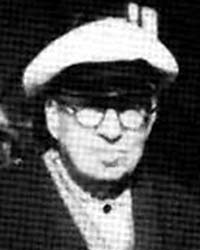 Carl William 'Bill' Wittber (1879 - 1970)
After leaving school at 14, Wittber went to the School of Mines in Adelaide and qualified as an electrical engineer. Wittber was aware of flying experiments in Europe and America and in 1910 tested a Bleriot Monoplane, imported into Australia by F.W. Jones.
On March 12 (13?), 1910, he possibly was the first Australian to fly when he lifted off the ground for some 40 feet (at about 5 feet in the air) whilst doing taxiing trials.


After a fire destroyed the aircraft he bought a 24hp Anzani engine, doubled the pistons, and fitted it to a Farman. In 1916 however he was banned from flying because of the War. (??Ed.) Disappointed he continued to work on engines, in business, making boat and car engines
Those First Australian Flights by Lataan and Laught
---
Bill Wittber was a highly regarded engineer whose passion for flying saw him become - unwittingly - the first person in South Australia to make a powered flight. There is a memorial to this event (known as 'Wittber's Hop') at Bolivar
Royal Automobile Association of South Australia
---
In 1910 the first powered, controlled flight was made in Australia on the 13th March by C W (Bill) Wittber, near Bolivar, South Australia. It was a flight of 40 Yards (37 metres) at a height of 5 feet (1.5 metres). The aircraft used was a Bleriot monoplane. Wittber later went on to build his own 'Farman' style aircraft and engine (the engine now on display in the South Australian Aviation Museum)
South Australian Aviation Museum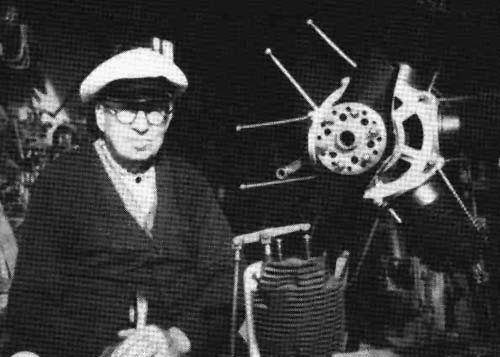 C W (Bill) Wittber and some of his engines
Royal Automobile Association of South Australia