---
Australian Aeromodelling Groups
Indoor Flight Group
aka..."Arthur's Ancient Aeronutz"
Updated November 7, 2003
Page 1 | Page 2 | Page 3 | Page 4 | Page 5
Page 6 | Page 7 | Page 8 | Page 9 | Page 10
---
Sean O'Connor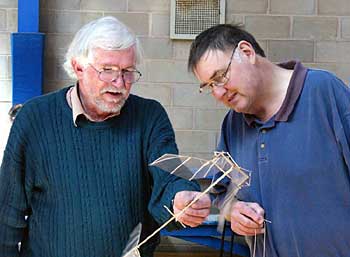 Sean O'Connor, Jim Enever, 'Free Faze Flapper'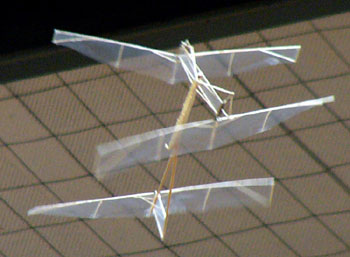 Sean O'Connor, 'Free Faze Flapper'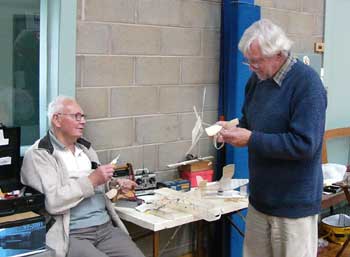 Arthur Smith and Sean O'Connor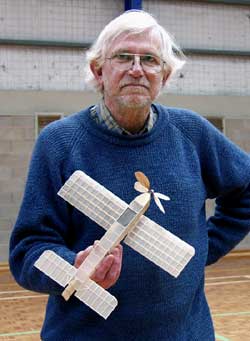 Sean O'Connor, Bleriot VII
Blériot No. VII, 1907
Louis Blériot (1872-1936) did not take a methodical approach to designing aircraft like most of his contemporaries. Instead, he moved from one innovation to the next until he found a concept that worked. Despite the many crashes he endured, he always tested his own creations.
In 1907, he hit upon a winning design, the Blériot No. VII. No. VII's layout became the standard for monoplanes: the engine at the front near the wings, with the elevator and rudder at the rear of the tail. The landing gear was conventional, with the main wheels under the engine, and a small tailwheel.
In addition, there were no exposed bracing wires as the wing and fuselage was completely covered. This revolutionary and modern looking aircraft flew 240 feet with a twenty horsepower engine in November, before being wrecked the following month.
http://www.chicagocentennialofflight.org/aircraft_bleriot7.htm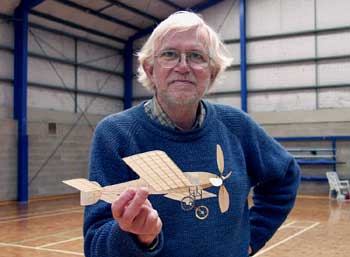 Sean O'Connor, Bleriot VII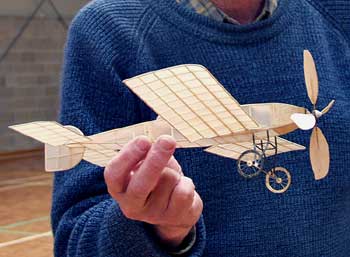 Sean O'Connor, Bleriot VII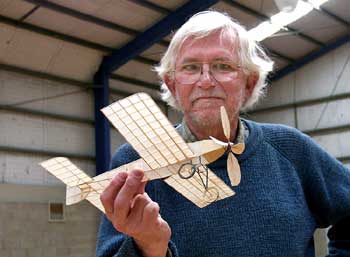 Sean O'Connor, Bleriot VII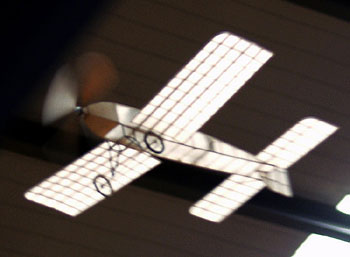 Sean O'Connor, Bleriot VII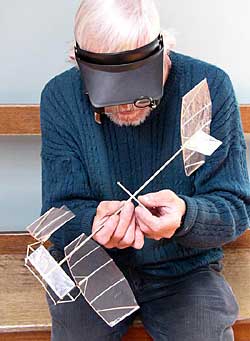 Sean O'Connor, 'Free Faze Flapper'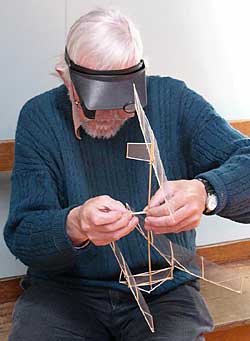 Sean O'Connor, Free Faze Flapper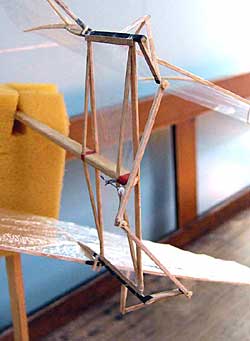 Sean O'Connor, 'Free Faze Flapper', mechanism detail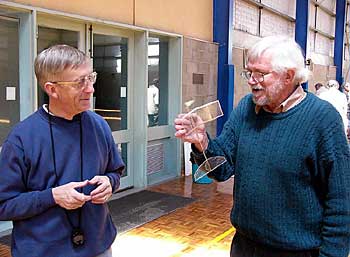 Peter Mather and Sean O'Connor's 'LRS'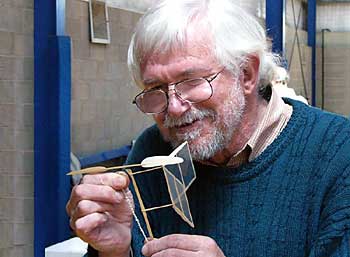 Sean O'Connor, 'LRS'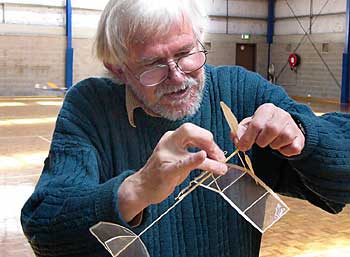 Sean O'Connor, 'LRS'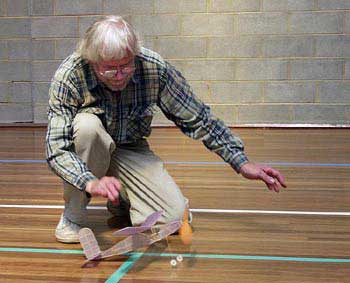 Sean O'Connor, 60% replica of Gordon Light's 1932 Wakefield

also see http://www.theplanpage.com/Months/2002/gslight.htm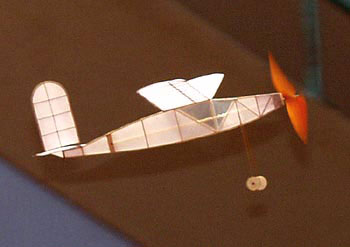 Sean O'Connor, 60% replica of Gordon Light's 1932 Wakefield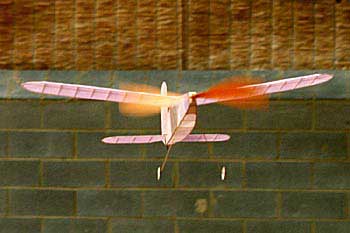 Sean O'Connor, 60% replica of Gordon Light's 1932 Wakefield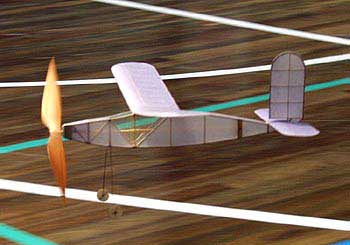 Sean O'Connor, 60% replica of Gordon Light's 1932 Wakefield
Page 1 | Page 2 | Page 3 | Page 4 | Page 5

Page 6 | Page 7 | Page 8 | Page 9 | Page 10




Top | Groups Home