---
The 'Aerial Target' and 'Aerial Torpedo' in Germany
Messerschmitt
---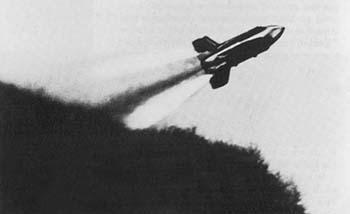 Messerschmitt Enzian Surface-to-Air Missile
citation tba
Messerschmitt Enzian Surface-to-Air Missile
http://website.lineone.net/~skr/missiles/enzian1.htm
Enzian was a surface-to-air, powerful anti-aircraft missile designed to be fast enough and powerful enough to bring down a high flying enemy bomber with a proximity burst. Designed by Dr. Wurster of Messerschmitt AG, "Enzian" (as it became in 1944) was originally designated FR-1 - "Flak Rakete 1". The FR series went through a number of design changes through 1943 until the FR-5 upon which Enzian-1 was based. The missile was a cylindrical body carrying a pointed warhead, with a pair of wings and upper and lower fins set at ninety degrees to the wings....more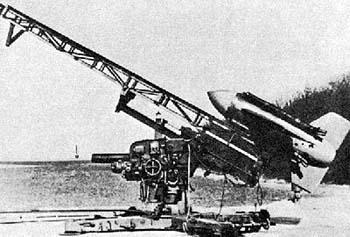 Messerschmitt Enzian Surface-to-Air Missile
citation tba
Messerschmitt Enzian Surface-to-Air Missile
http://website.lineone.net/~skr/missiles/enzian2.htm
Designed by Dr. Wurster of Messerschmitt AG, "Enzian" designs were being worked on in June 1943, the designation at this time being the Flak Rakete FR-1. Although outside the scope of this website, Enzian went through a number of refinements in design. It is essentially a streamlined, cylindrical fuselage with conical warhead. On the fuselage were two streamlined and swept wings, with a span of 12 feet and 3 inches, and vertical tail fins above and below the fuselage.
Largely built of wood, Dr Wurster was conscious of the fact that the success of a project like this required it to be built of non-strategic materials. The aim was also to produce a missile which could be built with a low number of man-hours per unit, and launched easily and quickly, powered by fuels which were not required for other forces....more

Messerschmitt Enzian Surface-to-Air Missile
http://www.warbirdsresourcegroup.org/LRG/enzian.html
The Enzian was conceived as a ground to air flak weapon. It's secondary purpose was that of an air-to-air weapon. Models E-1, E-2, and E-3 were the test and experimental airframes. All flight tests were carried out with the E-1. The E-4 was the production design using an improved rocket motor, designed by Dr. Conrad instead of the Walther biliquid used in the earlier designs.
Its total weight is 1,800 kg. which includes the weight, 320 kg of the four assisted take-off units. The warhead weight is 500 kg. The airframe is constructed of wood, having an over-all length and span of four meters. It attained its velocity of 300 m/sec with a main thrust unit delivering 2,000 kilograms initially decreasing to 1,000 kg. during the flight. Duration of power was 72 seconds, resulting in a vertical range of 16,000 meters and a horizontal range of 25,000 meters.....more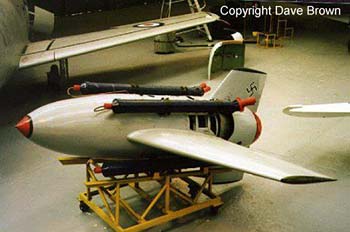 Messerschmitt Enzian Surface-to-Air Missile
---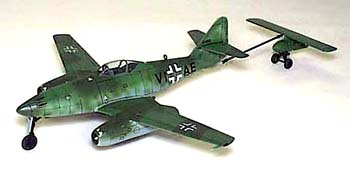 Messerschmitt Me262V-10 with towed glide bomb
http://www.rencorps.com/skyshop/limited/9912/00049.htm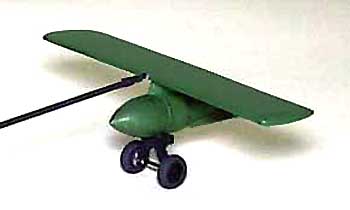 Messerschmitt Me262V-10 with towed glide bomb (detail)
http://www.rencorps.com/skyshop/limited/9912/00049.htm
TOP | RPAV in Germany Home | RPAV Home