---
Blanche Noyes (1900 - 1981)
---
Blanche Noyes (1900 - 1981)
http://www.machair.net
Blanche Noyes left a promising theater and movie career to marry an airmail pilot who wound up teaching her to fly. Dewey Noyes bought Blanche her first plane in 1929 and taught her to fly because he wanted to prove that anyone could do it. She soloed on February 15, 1929, and earned her license in July, becoming the first woman pilot in the Cleveland area. She immediately entered the Women's Air Derby from Santa Monica to Cleveland and placed fourth.


Noyes was a demonstration pilot for Standard Oil in 1931 and continued flying with various corporations until 1935. Following the death of her husband in a crash in 1935, Noyes joined the Air Marking Group of the Bureau of Air Commerce in the summer of 1936, and later was a member of the Women's Advisory Committee on Aeronautics.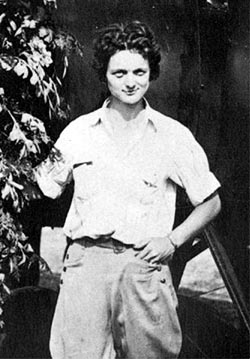 Louise Thaden

download a 500pixel image


Blanche was the copilot for Louise Thaden when Thaden won the 1936 Bendix Trophy Race, a first for a woman. For many years, she was the only woman pilot allowed to fly a government aircraft. Throughout her career, she authored many newspaper and aviation magazine articles. Noyes, who raced in nearly every national air race for women, was inducted into the Aviation Hall of Fame in 1970.

In recognition of her 35 years of government service for air safety, Noyes became the first woman to receive a gold medal from the Commerce Department.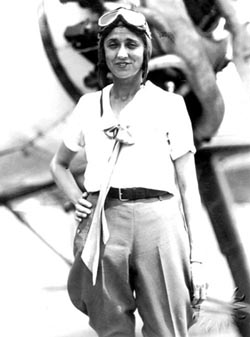 Blanche Noyes
download a 500pixel image
---
Editors Note 09/2002 : Searching for material peculiar to Blanche Noyes has proved difficult. Noyes is mentioned many many times on the web and in print but almost always playing 'second fiddle' to Louise Thaden's Bendix Cup win in 1936.
I will try to uncover more about Noyes that does not start with "...Blanche was the copilot for Louise Thaden when Thaden won the 1936 Bendix Trophy Race..." or similar
Top | Pioneers Home