---
Ruth Rowland Nichols (1901-1960)
---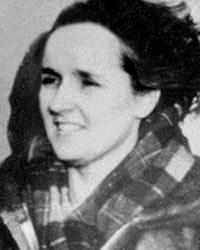 Ruth Nichols: Intrepid Aviator
by Henry M. Holden © Black Hawk Publishing Co.
http://www.women-in-aviation.com
Ruth Rowland Nichols was a socialite and graduate of Wesley University. Her first flight, in 1919, was a high school graduation present.
By 1923, she soloed in a seaplane and became the first woman licensed in a flying boat. She went on from there to fly every type of aircraft developed.
Image : Smithsonian


She was rated in the dirigible, glider, autogiro, landplane, seaplane, amphibian, monoplanes, biplanes, tri-planes, twin and four engine transports and supersonic jets.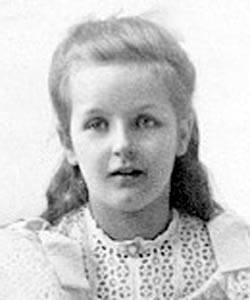 Ruth Nichols aged 8


Nichols was the first of three women to earn an Air Transport Pilot rating in 1929 and the only woman to hold three different world records simultaneously: women's altitude (28,748 feet), speed (210.5 mph), and non-stop, Oakland to Louisville (19 hrs. 16 min.) between 1931 and 1932....more
---
Ruth Nichols
http://www.nasm.si.edu
Ruth Nichols was the only woman to hold simultaneously the women's world speed, altitude, and distance records for heavy landplanes. She soloed in a flying boat and received her pilot's license after graduating from Wellesley College in 1924, becoming the first woman in New York to do so.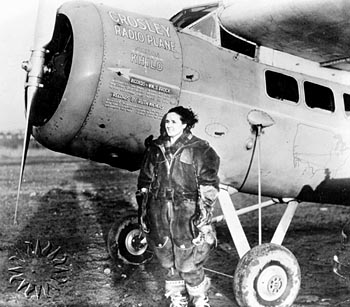 Ruth Nichols' Crosley Radio Corporation Lockheed Vega, 1930

Image : Smithsonian


Defying her parents wishes to follow the proper life of a young woman, in January 1928 she flew nonstop from New York City to Miami with Harry Rogers in a Fairchild FC-2. The publicity stunt brought Nichols fame as "The Flying Debutante" and provided headlines for Rogers' airline too. ...more
---
Ruth Nichols (February 23, 1901 - September 25, 1960)
http://womenshistory.about.com
Aviator, holder of more than 35 women's aviation records
Ruth Nichols was born in New York City. Her father, who claimed descent from Leif Ericson, had been one of Teddy Roosevelt's Rough Riders, and her mother was a strict Quaker -- a combination which led to a confusing and complicated childhood.
For her high school graduation, her father presented her with an opportunity to ride in a place with Eddie Stinson, ace pilot of World War I. She began secretly studying to fly even as she studied at Wellesley, planning for a career as a physician. Shortly after her graduation from Wellesley, Ruth Nichols became the first woman in the world to earn an international hydroplane license. In 1927, she was one of the first two women to receive a Department of Commerce transport license.
Joining Harry Rogers for a flight from New York to Miami in 1927 on New Year's Eve led to public recognition. Fairchild Airplane and Engine Company offered her a sales position, and she tried a number of ventures connected with sports flying.
With the Depression, she turned to competitive flying, and in 1930 went to work for Crescent Aircraft where the company would allow her to spend most of her time in competitions. She began to make a name for herself as an aviatrix. ...more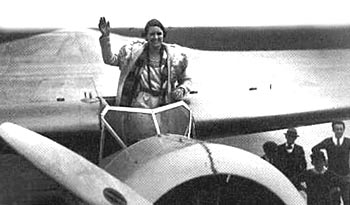 Ruth Nichols in rather formal attire for a 1931 test flight of her Lockheed Vega
Top | Pioneers Home