---
Denny Righter Scratchpad 8 : In the Navy
Images will temporarily be placed here so you can enjoy them (and make comment) before they go on the site proper. Basically, I have to work out where they are best suited to what text support etc. This page is coded to be invisible to search engines. You can ony access it by knowing the URL. The images are not in any order - just as I made them
---
USS New York. Sept., 1943
http://www.edrington.com/uss_new_york.htm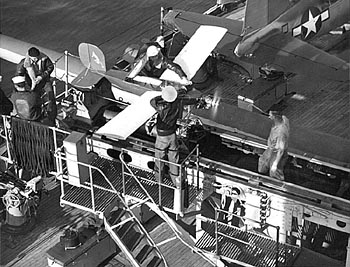 USS New York. Sept., 1943
http://www.edrington.com/uss_new_york.htm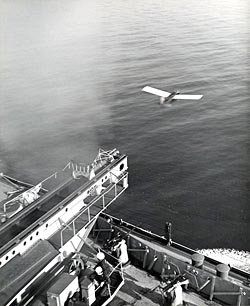 USS New York. Sept., 1943
http://www.edrington.com/uss_new_york.htm
download a 1000pixel image
USS New York. Sept., 1943
http://www.edrington.com/uss_new_york.htm
download a 1000pixel image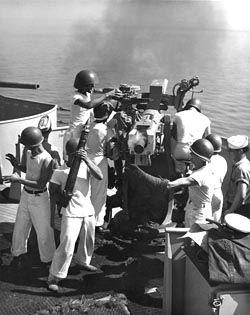 USS New York. Sept., 1943
http://www.edrington.com/uss_new_york.htm
download a 1000pixel image
---
from a different occasion - date?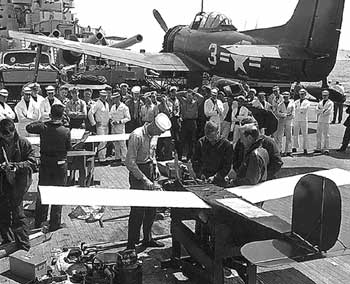 TDD-1, (t.b.a TDD-2?), preparation for launch
the image has been realigned to the horizontal - normally this would be recropped and 'filled in' etc;, but here, the detail of those parts of the image was to complex to fill [Ed.]
---
from a different occasion - date?
OQ-14 launch
download a 1000pixel image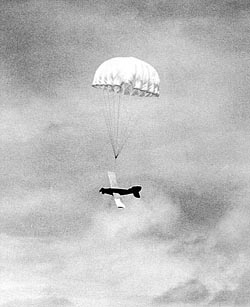 OQ-14 recovery
download a 1000pixel image
---
Launch and recovery from Air Sea Rescue Boats /63' AVR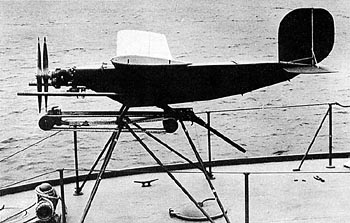 TDD-1, Shock Cord Launcher


Reginald Denny notes: "A very short catapult was used buy the US Navy for launching from 63' AVR boats. These boats could achieve speeds up to almost forty miles per hour. So, running into the wind at this speed required only moderate catapult assist.

Drones were usually retrieved from the ocean by another AVR or sometimes smaller pick up boats. Catapult launch and parachute landing systems made the use of these drones practical because no large smooth area was necessary for operation.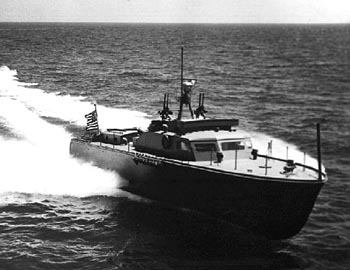 63' AVR boat
http://www.enter.net/~rocketeer/