---
Lt. Mary Louise (Missy) Cummings
Pilot : F/A-18 Hornet One of the first female Navy Fighter Pilots
---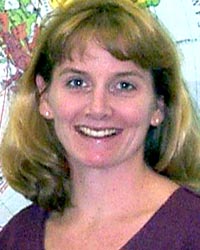 Prof. Mary Louise (Missy) Cummings
Boeing Assistant Professor
Director of: Humans and Automation Lab
web.mit.edu
Mary (Missy) Cummings received her B.S. in Mathematics from the United States Naval Academy in 1988, her M.S. in Space Systems Engineering from the Naval Postgraduate School in 1994, and her Ph.D. in Systems Engineering from the University of Virginia in 2003.
A naval officer and military pilot from 1988-1999, she was one of the Navy's first female fighter pilots.

She is currently the Boeing Assistant Professor in the Aeronautics & Astronautics Department at the Massachusetts Institute of Technology.
Her previous teaching experience includes instructing for the U.S. Navy at Pennsylvania State University and as an assistant professor for the Virginia Tech Engineering Fundamentals Division. Her research interests include human interaction with autonomous vehicle systems, humans and automation, decision support, human-computer interaction, and the ethical and social impact of technology.
---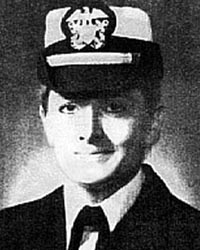 Mary Louise (Missy) Cummings
www.now-va.org
Mary Louise "Missy" Cummings, a 1988 graduate of the US Naval Academy (photo right), received her Master's degree in Astronautical Engineering in 1994. A naval officer for 10 years, she was one of the Navy's first female fighter pilots.
Cummings speaks across the country to students, professional societies, and other groups about her experiences in the Navy as a fighter pilot, including the impact of gender stereotyping and the importance of mentoring.

Her book, Hornet's Nest, is a compelling and often shocking account of the discrimination and hostile environment she encountered in the fighter community. She eventually elected to resign from the Navy and joined the Virginia Tech College of Engineering in 1999.
---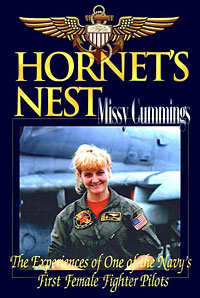 Cummings, Mary Louise, Hornet's Nest
iUniverse.com, ISBN: 0 595 00190 4
www.women-in-aviation.com
In 1993, the Combat Exclusion Law was repealed in a landmark decision. For the US Navy, this meant that one of the last bastions of all male combat roles would be opened to women: the fighter and bomber squadrons.
Despite the adamant protests of the male pilots, senior naval leadership, and various conservative groups, women were assigned to fighter squadrons in late 1993.
Hornet's Nest is the compelling account of one of the women in this first group, Lieutenant Missy Cummings.


Waiting in the wings, Missy was an established adversary pilot and perfectly primed to step into the role of a combat pilot. Flying one of the world's most technologically advanced fighters would be exhilarating for Missy, but not without an exacting price.
Missy's reception into the warrior ranks is overwhelmingly hostile and senior leadership in her squadron ensures that she receives harsh treatment, often deliberately criminal. Betrayed by the very institution that prides itself on honor, courage, and commitment, Missy eventually resigns from the Navy and abandons her dreams of a career.
This real-life drama concludes with a critical analysis of the integration of women into combat pilot roles, and the future of women in combat aviation.
---
Junkyard Wars : Gliders
tlc.discovery.com
Miami Gearheads vs. The Hicks Family
The winners of the Portable Bridge and Heavy Artillery challenges are facing off to build a glider in this semifinal round. Their flying machines must be piloted by a team member, and must be capable of getting airborne after rolling down a long hill, so no engines are allowed. The team that sustains the longest single flight out of three attempts will advance to the championship.
Judge: Missy Cummings, Charlottesville, Va.
Professor Missy Cummings was one of the first female fighter pilots to fly an F-18 fighter. She also used to fly mock missions against other pilots to help them prepare for air combat. Missy detailed her experiences as a fighter pilot in her book Hornet's Nest.
Currently, the 34-year-old Naval Academy graduate teaches engineering courses at Virginia Tech and the University of Virginia. She is also finishing up her doctorate in systems engineering. She's a big fan of "Junkyard Wars" and uses examples from the show in her classes.
Photo Galleries
Top | Pioneers Home