---
Aviation in Colour, 1910-1920
a selection of images from the earliest days of aviation, using the then still experimental colour photographic processes

This is a work in progress
---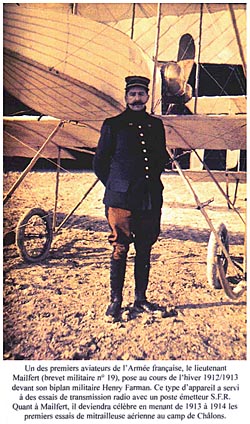 Lt. Mailfert, c.1912/13
Avions, Hors Série No.9
download a 750pixel image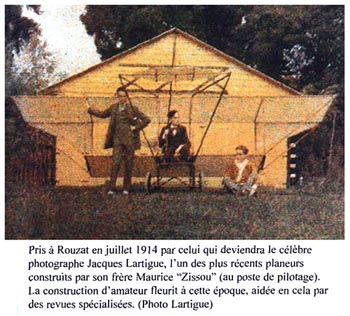 Maurice " Zissou" Lartigue, July, 1914
Photo by Henri Lartigue
Avions, Hors Série No.9
download a 750pixel image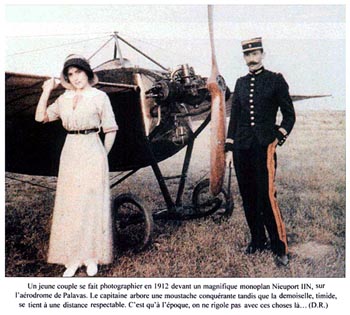 Nieuport IIN, 1912
Avions, Hors Série No.9
download a 1000pixel image
René Caudron, China, Summer, 1913
Avions, Hors Série No.9
download a 1000pixel or 2000pixel image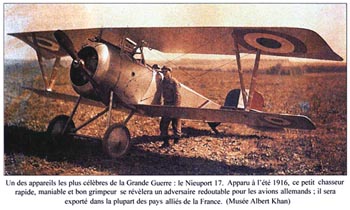 Nieuport 17, Summer, 1916
Avions, Hors Série No.9
download a 1000pixel image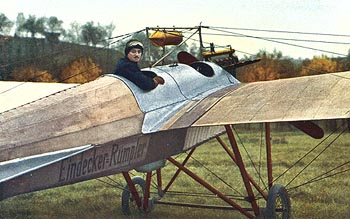 Eindecker Rumpler, c.1913
If not a colour original, then this is the best example of colour tinting from this period seen by the editor to date.
download a 1000pixel or 1500pixel image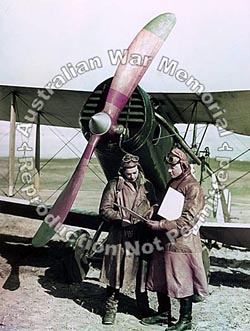 Bristol F2B, 1 Sqn, AFC, c.1918
The observer (right) is Lt. James Hamilton Traill. The pilot (left) is either Lt. Leonard Malcolm Sumner Potts or Lt. G. C. Peters, with whom Traill usually flew
Australian War Memorial Archives (ID P01034_039)
Rare colour photo by Frank Hurley
download a 500 pixel image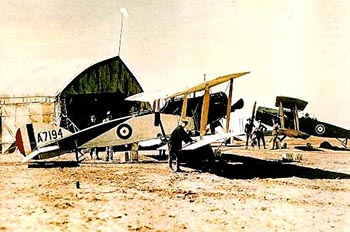 Bristol F2B, most possibly 1 Sqn, AFC, c.1918
also most possibly, from the same series by Frank Hurley (above).
---
The Early Processes

Lumière's Autochromes http://www.institut-lumiere.org
Prior to Louis Lumière's invention of the autochrome plate, color photography was a medium beyond the scope of even the wealthy or well-informed amateur.
Methods invented by forerunners such as Louis Ducos du Hauron in the 1890s required long preparation, constraints such as taking three identical images through color filters and then superposing them, long exposure times as in the early days of photography and, in the end, these methods were much closer to scientific experimentation than reliable processes giving consistent results.
Whilst only a few months separated the Cinématographe patent and its mass production, Louis Lumière required no less than 4 years of trials, attempts and successive refinements to move from his 1903 patent for " obtaining color photographs " into marketing the first color photographic plates in 1907.
But the result matched these efforts : industrial production of easy-to-use sensitive plates (up to 6000 per day in 1913) allowing single-image color pictures to be obtained was henceforth possible. Moreover, for nearly 30 years, this process established itself as one of the only ways of fixing in the long-term the blueness of the sky or the complexion of a young lady on a photographic picture ...more
Top | Pioneers Home