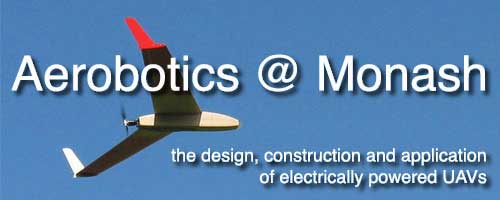 The following para is the same as on the top of the current aerobotics home page
The Aerobotics© (Aerial Robotics) Research Group at Monash, established in 1999, is interested in all aspects of the design, construction and application of UAVs. The Group's primary focus is on electrically powered aircraft however its research is also supported by more conventional aircraft particularly for long range applications. The importance of UAV developments is now well recognised. The potential for Australian researchers and SMEs will depend largely on Government policy.
---
From here on THIS IS A DRAFT
The following text was taken from an eMail for GE
The Aerobotics Group continues to test its autopilot on a number of airframes. For many applications including those in primary industry it is expected that the airframes will need to be regarded as disposable items given the wear and tear they are likely to receive.

To this end the group has tested the autopilot with an example of a robust and inexpensive Multiplex EasyStar that is typical of a number of aircraft in this class. The modifications required were minimal with the autopilot being installed in the cockpit cover.

A brushless Hyperion motor was installed for these tests to give adequate power margin however the standard motor would give adequate performance as the autopilot has an all up mass of 105gm including all sensors and cabling.

Test flights proved uneventful with no aircraft specific tuning of the autopilot being required. The specific tests conducted were for the aircraft to return to the launch point at safe altitude on simulated failsafe.

It is our expectation that most model aircraft will come equipped with integrated autopilots, including GPS navigation (return to origin), and spread spectrum communications if only to ensure safe use of recreational aircraft by unskilled pilots - "litigation mitigation" if you will.

These features will serve to contain aircraft to designated safe flying spaces and return them to the vicinity of the pilot should they for any reason stray out of radio range.
---
Multiplex EasyStar Gallery
Images are 1000x750 pixels - reduced to 500pixels by code for page view : Final version will have small fast loading images for page view
Prof Greg Egan ready to launch the EasyStar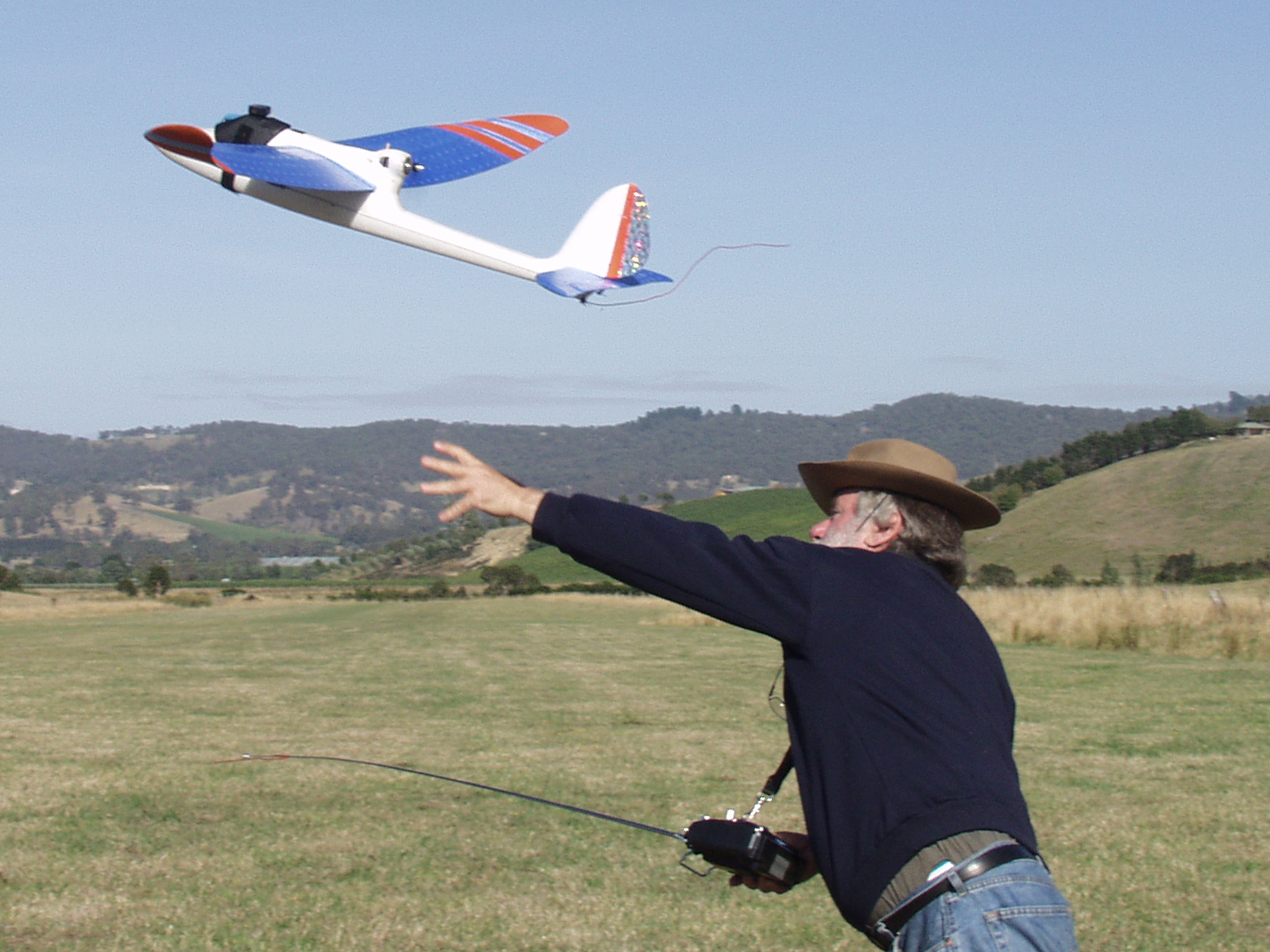 Prof Greg Egan launches the EasyStar for an 'out and return home' mission

"Return to home launch GPS waypoint, hold altitude at 100', circle waypoint - await further command"

Note: A line-of-sight mission for safety, pilot can switch back to R/C manual mode (pilot-in-command) at all times. Manual take-off and Landing

(2 other stand-by MAAA insured pilot /observers nearby out of camera shot)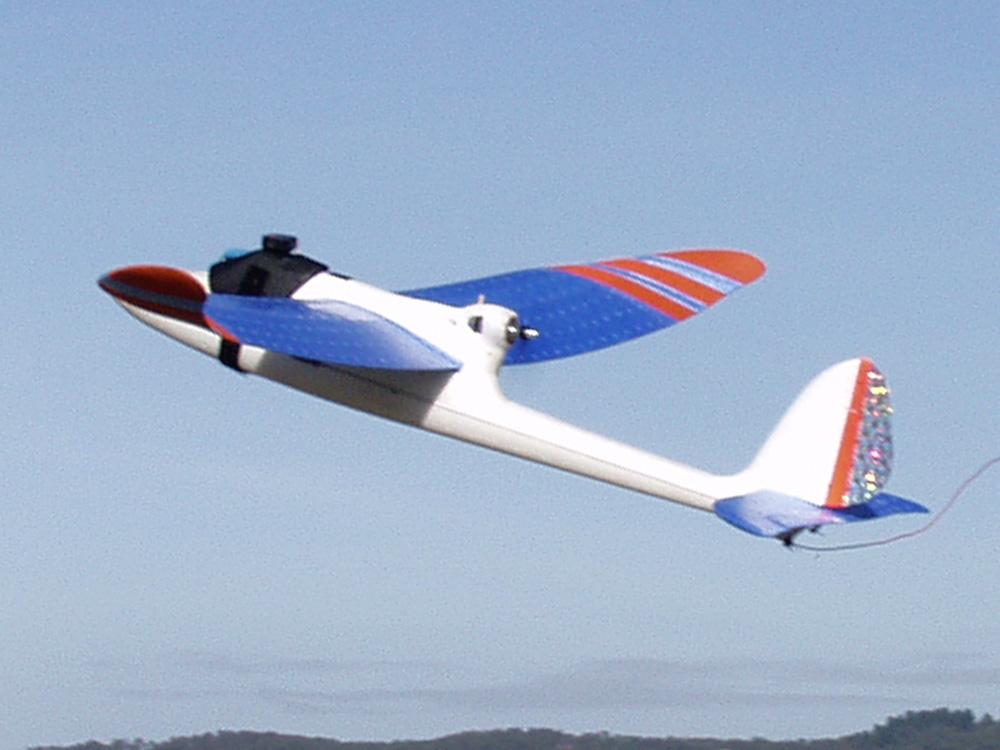 The EasyStar

Note: The entire auto-piloting system is encased within the black coloured canopy (approx size 2 cigarette packets weight 200 grams) and strapped to the fuselage with black velcro band); also Hyperion Y22L-2840 Motor with fixed prop 6" X 4"; also Florescent stripes on wings and reflector tape on rudder "visual aids" to assist pilot and ground observer tracking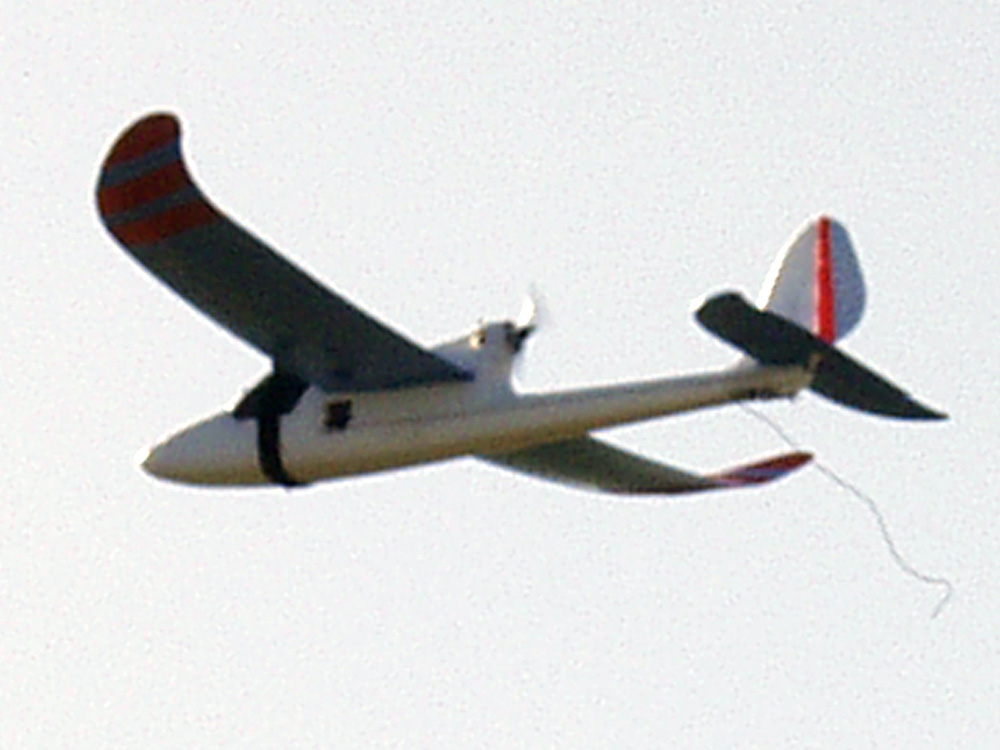 The EasyStar on the way to 'mission commence' way point and altitude

Note : Normal operational mode includes hand-held telemetry down-link monitoring by assistant pilot/observer (ref Roger Gibbs image)

Russ Note: The only image I have of Roger Gibbs has Greg minus jumper and obviously on another day. This won't matter when I have all the pix up but here it jest don't work



Back 'home' the EasyStar circles overhead - waiting for next command

Note: Propeller has stopped it is thermaling (in 'loiter' mode power conservation) power will come back on again should it need to re-acquire the nominated altitude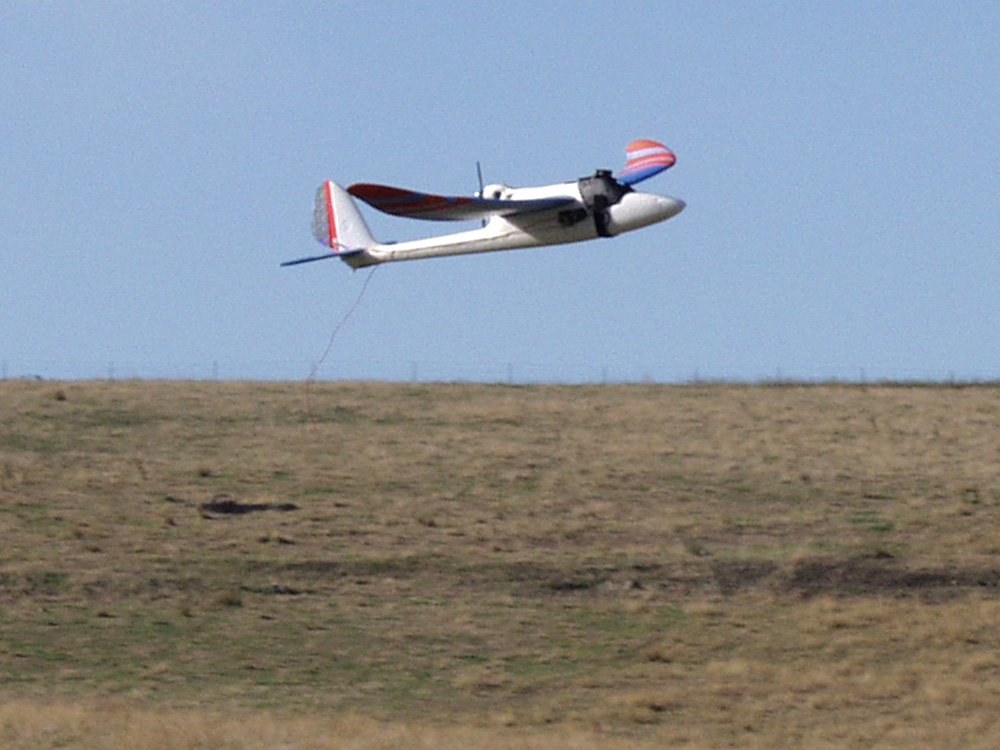 The EasyStar returns from its mission...landing

Note: 'Pilot-in-Command' manual R/C mode




The term Aerobotics is © Copyright 1999-2006, CTIE