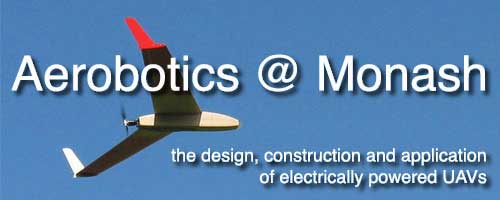 Offical Launch : Monash UAV Duigan
November 4, 2002

Photography - Prof. John Bird and Dr Russell Naughton
---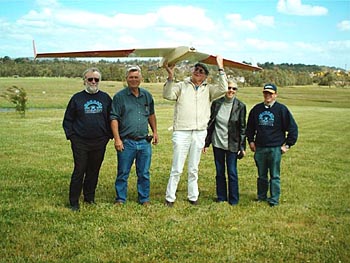 A new Monash designed UAV 'Duigan' is officially 'launched' by members of two very special Australian aviation families

L-R : Professor Greg Egan, Dick Hargrave, (great grand nephew of Lawrence Hargrave), John Duigan, (son of Reginald Duigan), Helen Duigan and Monash's chief UAV pilot Ray Cooper

The Duigan was designed and constructed by the Monash University Aerobotics© Group. It is a distinctive swept wing aircraft with the primary flight instrumentation contained within the wing. In fact the wing may be flown as a glider without the fuselage.

The aircraft is all but invisible on approach or departure and is almost completely silent. The endurance of the aircraft is in practice significantly greater than the nominal computed performance given the Duigan's thermal soaring capability and planned solar augmentation.

The specifications of the Monash University UAV 'Duigan' are :
Airframe: Foam/balsa with glass and carbon fibre skin
Wingspan: 3m
Wing Area: 90dm2
Airfoil: MH62
Mass Empty: 5.5 kg
Payload: 1 kg
Engine: Direct drive Actro 40-6
Batteries: 30x3000mAH NiMH
Airspeed: 55 KpH (Cruise) 100+ KpH (Max)
Endurance: 45 min (Cruise) 15 min (Max)
Read more about John and Reginald Duigan the creators of the first all Australian built aircraft to achieve controlled flight at Spring Plains Station, October 7, 1910
---
More images from that day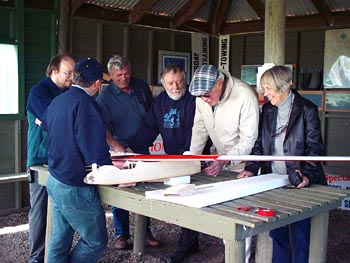 John Duigan examines the 'Duigan UAV' during assembly stage
pre flight discussions between John Duigan and Prof. Greg Egan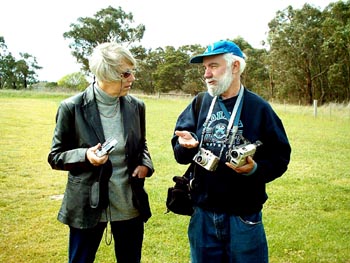 pre flight discussions between Helen Duigan and Prof. John Bird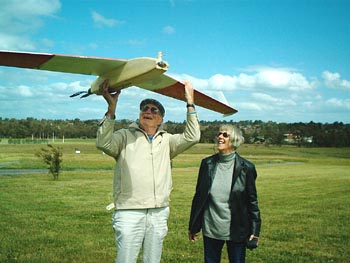 "I name this UAV - 'Duigan'"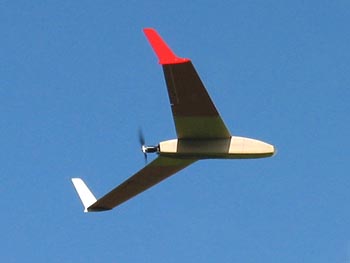 Monash University UAV 'Duigan'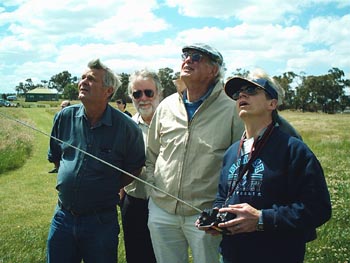 'The Duigan' in view
Dick Hargrave, Prof. Greg Egan, John Duigan and Pilot, Ray Cooper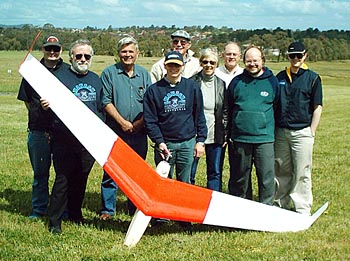 A Great Day's Flying'
Part of 'Team Monash' with 'guests' and its latest UAV the 'Duigan' - L-R : Paul Jenkins, Prof. Greg Egan, Dick Hargrave [1], Ray Cooper, John Duigan [2], Helen Duigan, Brian Taylor, Dr Andrew Price and Ian Reynolds
[1] Great grand nephew of Lawrence Hargrave, [2] Son of Reginald Duigan