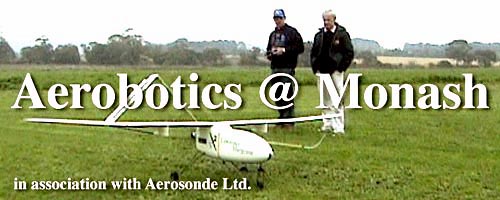 This area of the Lawrence Hargrave website will highlight the development of robotic aircraft both small and not so small, remotely controlled as well as autonomously flown in Australia and overseas.

In many cases the aircraft will perform the same duties as Lawrence Hargrave's Box Kites did some 100 years ago, the gathering of meteorological data. Being pilotless however and in the case of the Aerosonde, relatively inexpensive and thus expendable, they are ideally suited to be deployed into hazardous situations such as hurricanes, cyclones and social conflict etc.
---

Eye in the Sky
"Eye in the Sky" is the working title for a project devised by Professor John Bird in partnership with CTIE


CTIE (The Centre for Telecommunications and Information Engineering) is part of the Department of Electrical and Computer Systems Engineering at Monash University.
Aerobotics at Monash University
Significance, Impact and Contribution to Australia's Economic Development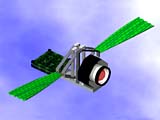 Robofly
At last one of the longest running scientific mysteries has been solved. Researchers in San Francisco, USA have finally discovered how insects fly.


According to conventional aerodynamic theory the short stubby wings and large body of an insect shouldn't ever get off the ground. But insects, and flies in particular, are the most skillful fliers on the planet. [...] Now that one of natures best kept secrets has been cracked, the next step will be to build a robot fly.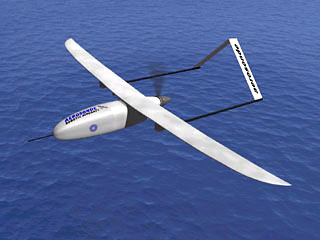 The Aerosonde
The Aerosonde is a small robotic aircraft for long-range environmental monitoring and surveillance.


It has been developed especially for meteorological and environmental reconnaissance over oceanic and remote areas, and in harsh conditions for which its economy and flexibility will allow routine operations on a much wider scale than has been possible in the past.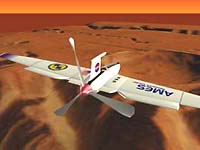 The Mars Plane
In July 1998 NASA offered a $299 million grant for the organisation that develops the most compelling space exploration mission.


30 organisations responded with various proposals, seven of which were directly related to furthering our exploration of Mars. The winning proposal was for a robotic aircraft designed to fly 1,760 kilometres along the Valles Marineris on Mars.
---