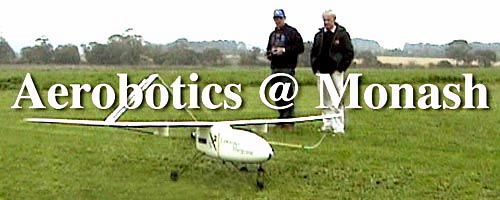 Aerobotics@Monash - Education and Orientation Program
October 13, 2002

Photography - Prof. John Bird
---
The Croydon Aeromodellers Club inc. are keen to attract young members into the sport and wish ensure that all prospective club members and pilots of R/C understand the safety issues and obligations involved in flying of model aircraft.
The local scouts group to which many of the club members children & relatives attend were prepared for a 'field trip' to observe R/C piloting and gain some instructions on the difference between R/C control of e.g.. car and an R/C aircraft an activity which is governed and regulated by CASA. the same authority which controls all full-size aircraft.
The Croydon Aeromodellers Club is most fortunate in having a very generous benefactor an supported of Aeromodelling in Ivan Waters who provides the club with access to his private airstrip in the Yarra Valley. Ivan welcomed the Scouts and gave a flying display.
In small groups the scouts were chaperoned into the pit areas to get a close-up view of the different types of R/C flown by CAC members and to receive instruction from the pilots the theme being safety and the critical importance in pre-flight checks required of all pilots of aircraft (R/C) or (Full-size) before any aircraft is cleared for take-off.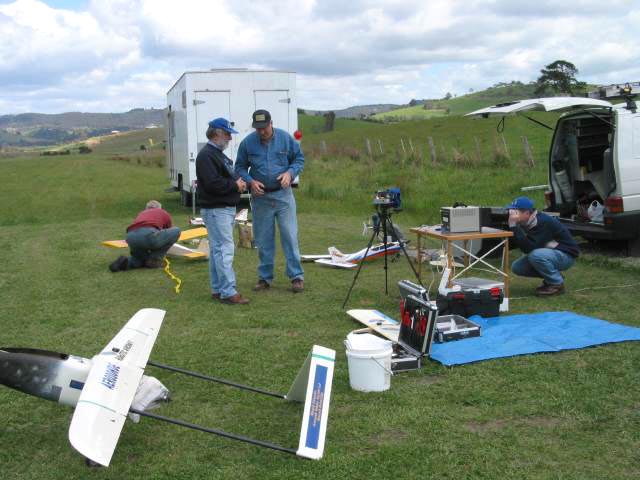 The Monash Base Station for the Education and Orientation Program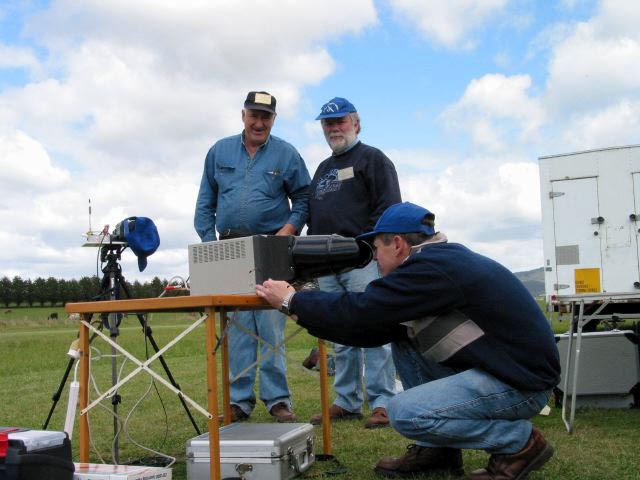 Ray Cooper checking the video feed
from Aerosonde UAV 'Lawrence Hargrave'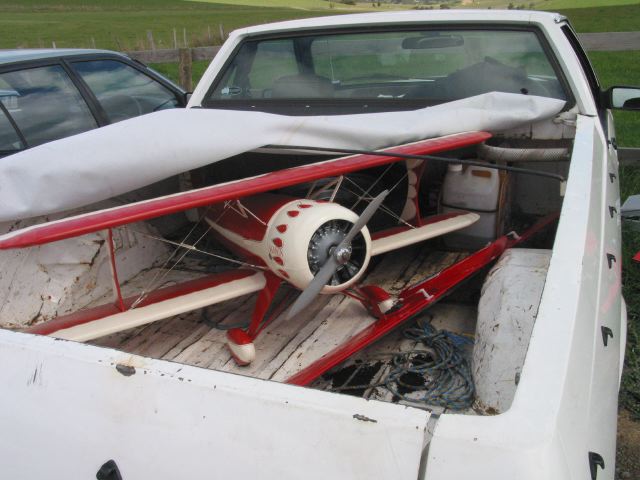 Meanwhile... some people have a 'Blue Heeler'
in the back of their 'Ute' some have...
A group of scouts 'right into the action'
The scout kneeling at the left is watching video transmitted directly
from the Aerosonde 'Lawrence Hargrave' flying above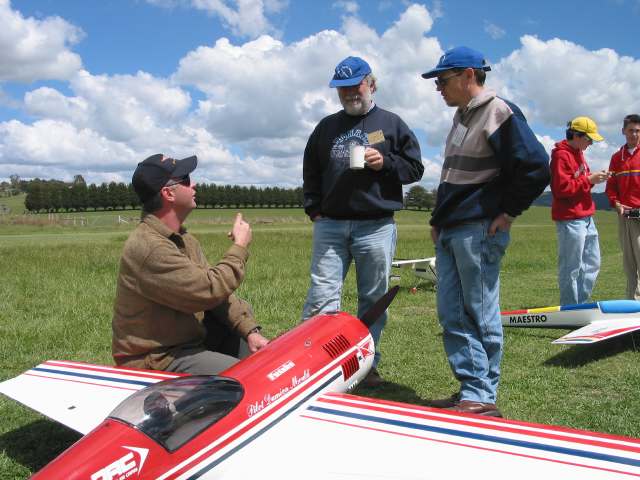 Prof. Greg Egan and Ray Cooper swap notes
with another R/C pilot here for the day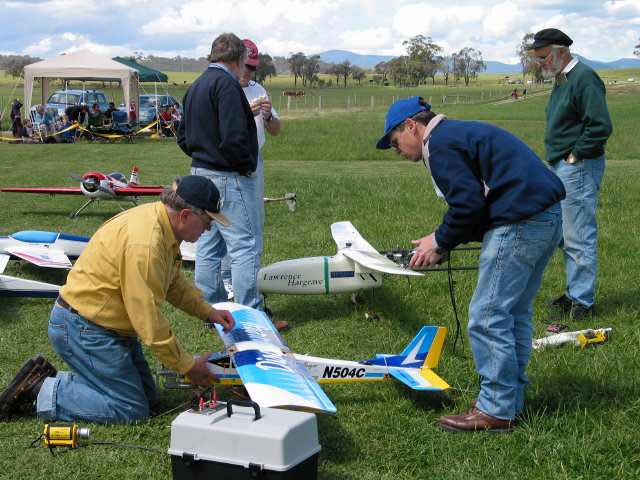 Brian Taylor (kneeling) and Ray Cooper
at The 'Monash' Base Station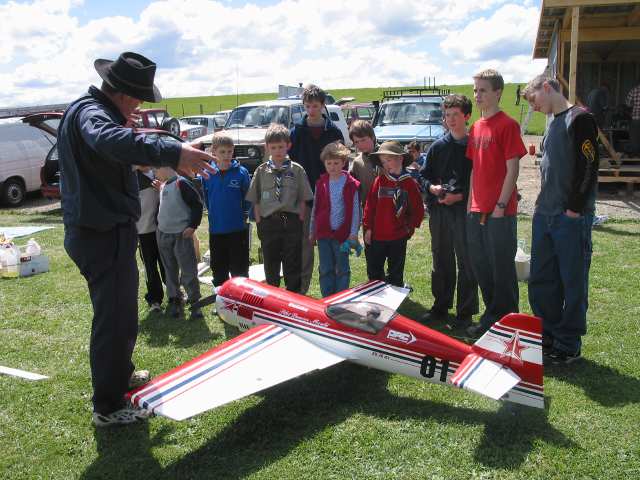 "So, I used to have this big plane and one day it..."
never a dull moment in the Scouts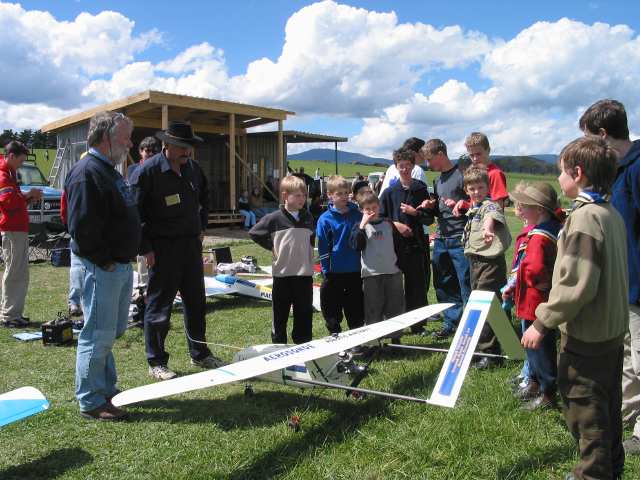 Some potential UAV pilots perhaps ?
Prof. Greg Egan talks to a group of scouts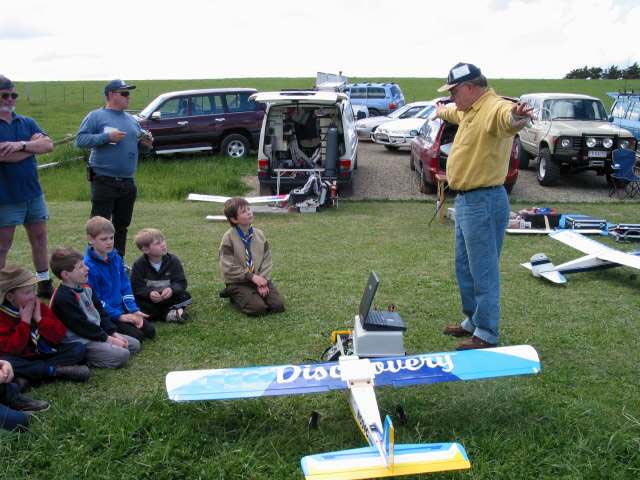 "You shoulda seen my last plane..."
Brian Taylor talks to a group of scouts