---
Flying for for Virgin Blue
by Chris Caulcutt, VMAA Secretary

On February 27, 2003, Virgin Blue (Airlines) were having an opening ceremony to celebrate the opening of their new maintenance hangars at Tullamarine Airport, Melbourne, Australia.

As with all Virgin Blue opening ceremonies they always offer something different to mark the occasion and this time asked the VMAA (Victorian Model Aircraft Association) to put on model aircraft flying display. Being 'indoors' the task was handed onto Neil Hardiman the Indoor coordinator of the Victorian branch of the AEFA (Australian Electric Flight Association).

Along with Virgin Blue staff Neil co-organised the event in association with seasoned pilots Cliff McIvor, Colin Kahn, John Lamont and Anthony Mott to present the show. Flying started after the formal opening ceremony at 7.00 pm.
---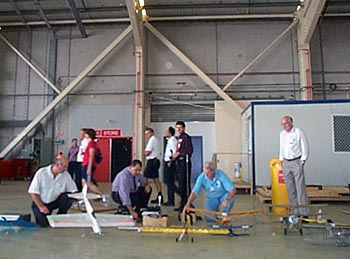 Cliff McIvor, Colin Kahn, John Lamont and Anthony Mott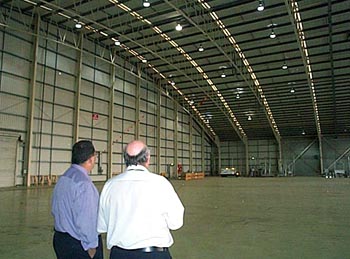 The venue, a new Virgin Blue maintenance hangar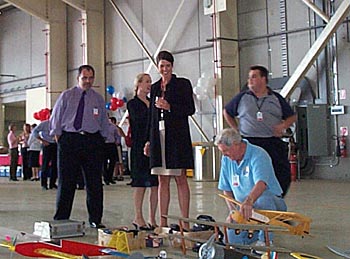 John Lamont checks out the fleet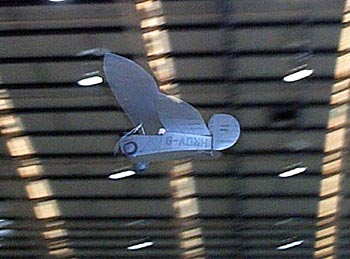 Anthony Mott's 'Flying Flea' in full flight
Anthony Mott's Vickers Vimy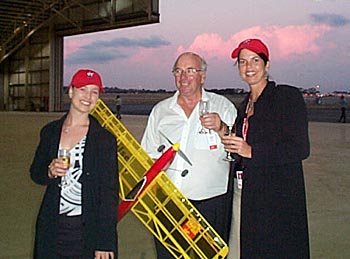 Cliff McIvor, his 'Impulse' and Virgin Blue staff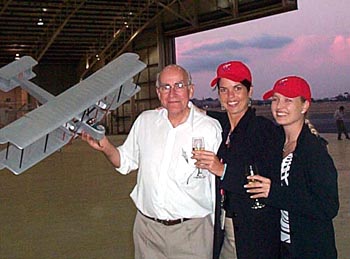 Anthony Mott, his Vickers Vimy and Virgin Blue staff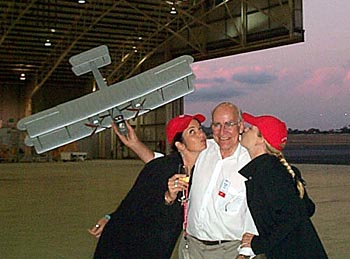 "Please Girls - I'm spoken for !"
Top | Groups Home